A Synoptic View of the Albanian Qualifications Framework
Ejvis (Shehi) Gishti – National Vocational Education, Training and Qualifications Agency, Albania, Rr. Him Kolli, Nr. 25, Tirana, Albania 
Keywords:
Qualification;
Qualification framework;
Level descriptor;
Learning outcomes
Abstract: This research addresses a synoptic analysis of the state of play of the qualifications aligned with the Albanian Qualifications Framework (AQF). One of the main features of human resource development is the development of a national qualification framework within which can be obtained all the necessary professional competences. Albania is gradually shifting from traditional qualifications into outcome based modern ones.
Research methodology includes qualitative analysis, covering legal frame­work, strategic documents, other research papers related to the focus of this article. The study adopted a qualitative approach.
After 10 years of AQF developments and implementation, there is a need to restart the discussion on the number of AQF levels and, when needed, respective sub-levels in order to have a current common understanding among stakeholders about qualifications types and their relationship to each other. AQF implementation is linked with its contribution to policy goals such as lifelong learning and increasing the quality of education and training in Albania. For better development and implementation of the AQF, the responsible institutions should work in accordance with common princi­ples, practices and criteria for the main respective functions: development of standards and qualifications, accrediting institutions to supply these qualifi­cations; and, quality assuring assessment and certification.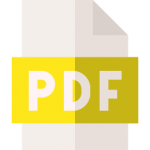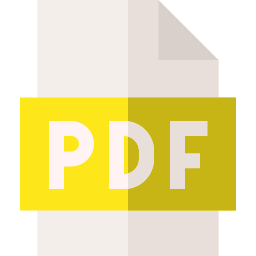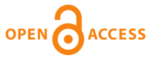 7th International Scientific ERAZ Conference – ERAZ 2021 – Conference Proceedings: KNOWLEDGE BASED SUSTAINABLE DEVELOPMENT,  Online/virtual, May 27, 2021
ERAZ Conference Proceedings published by: Association of Economists and Managers of the Balkans – Belgrade, Serbia
ERAZ conference partners: Faculty of Economics and Business, Mediterranean University, Montenegro; University of National and World Economy – Sofia, Bulgaria; Faculty of Commercial and Business Studies – Celje, Slovenia; AMBIS University, Prague – Czech Republic; Faculty of Applied Management, Economics and Finance – Belgrade, Serbia
ERAZ Conference 2021 Conference Proceedings: ISBN 978-86-80194-46-2, ISSN 2683-5568, DOI: https://doi.org/10.31410/ERAZ.2021
Creative Commons Non Commercial CC BY-NC: This article is distributed under the terms of the Creative Commons Attribution-Non-Commercial 4.0 License (https://creativecommons.org/licenses/by-nc/4.0/) which permits non-commercial use, reproduction and distribution of the work without further permission. 
References
ETF, CEDEFOP, UNESCO (2015) Global Inventory of Regional and National Qualifications Frameworks Volume II: National and Regional Cases, pp. 23-27
Gishti. E, Paluka. I, Xhelili D, Leka A. (2009) Methodological guidelines for drawing descrip­tion of professional qualifications to Albania
Tuck R, ILO, (2007) An Introductory Guide to National Qualifications Frameworks: Conceptu­al & Practical Issues for Policy Makers
National Research Council. (2002). Scientific research in education. Committee on Scientific Principles for Education Research. Shavelson, R.J., and Towne, L., Editors. Center for Education, Division of Behavioral and Social Sciences and Education, Washington, DC: National Academy Press.
http://shtetiweb.org/2014/02/27/strategjise-kombetare-per-punesim-e-aftesi-2014-2020/
http://www.akafp.gov.al/kualifikimet-profesionale/udhezues/
www//ssdd.bcu.ac.uk/endu/tips
http://www.ncgia.ucsb.edu/education/curricula/giscc/units/format/outcomes.html
http://www.cedefop.europa.eu/en/publications-and-resources/publications/4064
http://www.unevoc.unesco.org/go.php?q=TVETipedia+Glossary+A-Z
http://www.akafp.gov.al/wp-content/uploads/2014/09/P%C3%ABrshkruesit-e-Niveleve-t%C3% AB-Korniz%C3%ABs-Shqiptare-t%C3%AB-Kualifikimeve1.pdf
https://www.ascal.al/sq/akreditimi/programe-te-akredituara
https://www.qqi.ie/