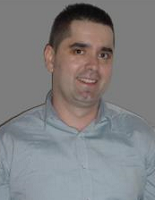 Almir Alihodžić
University of Zenica
Faculty of Economics Zenica
Travnička 1,
72000 Zenica, Bosnia and Herzegovina
Ph.D., Associate Professor of Finance has special interest on these subjects: Finance and Banking; Financial markets; Scientific Research Methodology.
He is Editor in Chief of the international scientific journal: BH Ekonomski forum.
He has published more than 50 scientific articles in the field of business finance, banking, financial markets and several books in the same field.