Hristina Oreshkova – University of National and World Economy (UNWE), Sofia, Faculty of Finance and Accounting; Blvd. "8-mi Dekemvri", 1700 Studentski Kompleks, Sofia, Bulgaria
Abstract: Over the recent decades, climate change has been intensifying. The problems caused by climate change are unique. The process creates an exis­tential threat to humans and other living beings interrelated with another risk arising from the crisis caused by biodiversity deterioration and environmental degradation. The coexisting impacts of both factors on people, biodiversity, economic sectors, and entities pose unprecedented challenges to humankind.
The present-day unfavorable impacts of climate change require adequate governmental, and managerial strategies, policies, and activities as well as ad­ministrative actions for achieving sustainable, fair, and resilient growth. Phe­nomena and processes indicating climate change are developing on a glob­al scale. That gives rise to discussions and highlights and justifies the need for meaningful, transparent, and complete climate-related disclosures.
The necessity of trustworthy disclosures on climate-related matters and in­herent risks and opportunities related to adaptation to climate change and its mitigation is a problem of crucial importance to the article. The relevance of climate-related disclosures as a significant part of present-day corporate reporting proves to be of great significance for achieving disclosure efficien­cy. The author aims to highlight, discuss and justify the necessity of applying a responsible approach to carry out an adequate disclosure policy and provide meaningful, consistent, and comparable disclosures on climate-related mat­ters, risks and opportunities considered a significant part of present-day cor­porate reporting, and substantiate why probable benefits for a sustainable fu­ture can be expected, not only for the company.
The terminology of the research is in the field of financial and non-financial re­porting and their regulatory frameworks that are still not fully aligned. Heuris­tic methods of knowledge – analysis and synthesis, induction and deduction, descriptive approach, and techniques such as observation, analogy, compari­son, and others are applied, for achieving the author's objective.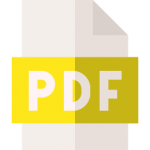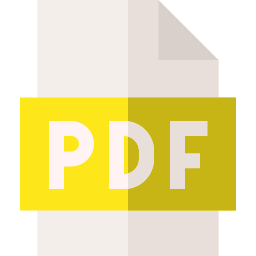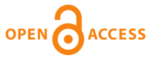 8th International Scientific ERAZ Conference – ERAZ 2022 – Conference Proceedings: KNOWLEDGE BASED SUSTAINABLE DEVELOPMENT, Online-Virtual (Prague, Czech Republic), May 26, 2022
ERAZ Conference Proceedings published by: Association of Economists and Managers of the Balkans – Belgrade, Serbia
ERAZ conference partners: Faculty of Economics and Business, Mediterranean University, Montenegro; University of National and World Economy – Sofia, Bulgaria; Faculty of Commercial and Business Studies – Celje, Slovenia; AMBIS University, Prague – Czech Republic; Faculty of Applied Management, Economics and Finance – Belgrade, Serbia
ERAZ Conference 2022 Conference Proceedings: ISBN 978-86-80194-60-8, ISSN 2683-5568, DOI: https://doi.org/10.31410/ERAZ.2022
Creative Commons Non Commercial CC BY-NC: This article is distributed under the terms of the Creative Commons Attribution-Non-Commercial 4.0 License (https://creativecommons.org/licenses/by-nc/4.0/) which permits non-commercial use, reproduction and distribution of the work without further permission. 
Oreshkova, K. (2022). Achieving Disclosure Efficiency Regarding the Climate-Related Issues: A Unique Challenge to the Present-Day Corporate Reporting. In V. Bevanda (Ed.), ERAZ Conference – Knowlegde Based Sustainable Development: Vol 8. Conference Proceedings (pp. 117-131). Association of Economists and Managers of the Balkans. https://doi.org/10.31410/ERAZ.2022.117
References
Accountancy Europe (2022). EU reaches agreement on the CSRD: a historic moment for cor­porate reporting, 30 June 2022.
CDP (2022). Disclosure Insight Action Now for Nature. The Decade of Delivery, March 2022.
Eccles, R. G. (2021). A Comparative Analysis of Three Proposals for Climate-Related Dis­closures, Forbes, June 11, 2022, at https://www-forbes-com.cdn.ampproject.org/c/s/, https://www.forbes.com/sites/bobeccles/2022/06/11/a-comparative-analysis-of-three-proposals-for-cli­mate-related-disclosures/amp/   last accessed on 9 July 2022.
EFRAG European Reporting Lab (2021). Conceptual Framework for Non-Financial Informa­tion Standard Setting, European Financial Reporting Advisory Group
ERM (2022). New report helps companies and investors make sense of proposed climate disclo­sure standards, 9 June 2022.
EU Commission (2019) Consultation Document on the Update of the Non-Binding Guidelines on the EU Non-Financial Reporting Directive (NFRD), Brussels
EU Commission (2020) State of the Union: Commission raises climate ambition and proposes 55 % cut in emissions by 2030, Press Release, 17 September 2020.
EU Commission (2021) European Green Deal: Commission proposes transformation of EU economy and society to meet climate ambitions, Press Release, 14 July 2021.
EU Commission (2021) Remarks and EU side event on disclosures at COP 26: EU Sustaina­bility Reporting Standards and the Future of Sustainability Reporting, 4 November 2021.
EU Directive 2014/95 of the European Parliament and of the Council of 22 October 2014, OJ L 330.
European Parliament (2021). EU climate action policy: Responding to the global emergency.
European Parliament (2022). The six policy priorities of the von der Leyen Commission: State of play as the Commission approaches mid-term, In-depth analysis.
Helle Bank Jorgensen (2018). Demystifying the 'alphabet soup' of reporting frameworks, June 27, 2018. Reuters Events. Sustainable Business, at https://www.reutersevents.com/sustainability/demystifying-alphabet-soup-reporting-frameworks  
Hoesung Lee (2022). Remarks by the IPCC Chair during the press conference to present the Working Group II contribution to the Sixth Assessment Report, February 28, 2022.
Official Journal of the European Union C 209/1 of June 20, 2019 "Communication from the Commission Guidelines on non-financial reporting: Supplement on reporting climate-re­lated information", pp. 1–30
Official Journal of the European Union C 215/1, European Commission, Communication from the Commission Guidelines on non-financial reporting (methodology for reporting non-fi­nancial information) (2017/C 215/01) July 5, 2017, pp. 1–20
Oreshkova, H. (2013). The crisis and the future of financial reporting. Global Financial Report­ing Standards – Reality or Utopia. Economic alternatives, 2013(2), pp. 50–74
Pearl, Ira G. (2022). ESG Reporting: Deciphering The Alphabet Soup: The industry is work­ing on standard convergence, but we're not there yet – and the acronym list is daunt­ing. Here's what to do in the meantime, January 2022, at https://chiefexecutive.net/esg-reporting-deciphering-the-alphabet-soup/  
Sakalasooriya, N. (2021). Conceptual Analysis of Sustainability and Sustainable Development. Open Journal of Social Sciences, 9(3), 396-414, DOI: 10.4236/jss.2021.93026
TCFD 2017 Final Report. Recommendations of the Task Force on Climate-related Financial Disclosures, June 15, 2017.
TEG report on climate-related disclosures and the summary of feedback from stakeholders, 2019.
The Climate Disclosure Standards Board (CDSB) (2022). Framework for reporting environ­mental and social information. Advancing and aligning disclosure of environmental and social information in mainstream reports, January 2022.
Tho, Alexis See (2019). Climate-related reporting frameworks highly aligned, FM Financial Management Sustainability Accounting and reporting, November 1, 2019