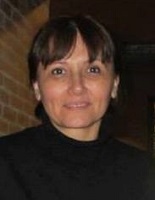 Diana Kopeva is a full time professor at the University of National and World Economy (UNWE), Sofia, Bulgaria. She gives lectures on Strategic management, Entrepreneurship and Business Planning. She is one of the leading researchers in the area of entrepreneurship in Bulgaria.
Her research interests are in the field of start-ups, rural economy, and entrepreneurship with a special focus on women entrepreneurs. She participated in numerous projects (national and international) focused on entrepreneurship behavior, motivation and business performance of women entrepreneurs.
Since 2015 she is a member of the Executive Board of the Bulgarian National Science Fund (BNSF).