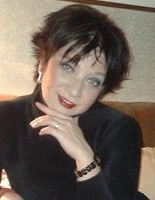 Dobrila Lukić, PhD – Dobrila graduated from the Faculty of Geography, University of Belgrade in 1998. She earned a master's degree in Physical Geography in 2003 and obtained a PhD degree in Tourism Geography in 2015 from the same faculty. Dobrila works at the Eight Belgrade Grammar School as a geography teacher and was appointed deputy head teacher in the period 2005-2020.
Together with her students, as their mentor, she has won a number of international and national awards and prizes.
Dobrila was appointed Associate Professor for the narrow field of study of Geomorphology and Geoconservation at Alfa BK University, where she worked from 2016 to 2018.
At the proposal of "Jovan Cvijić" Geographical Institute of the Serbian Academy of Sciences and Arts, the Commission for Conferment of Scientific Titles of the Ministry of Education, Science and Technological Development issued a decision awarding Dobrila Lukić the scientific title of Research Associate in the field of social sciences, specifically Social Geography.
Dobrila has published more than 50 scientific and research papers in Serbia and abroad and participated in a number of academic conferences. She is the author of two monographs, entitled "The Iron Gates", published by the Serbian Geographical Society in 2005, and "The Role of Geoheritage Sites in Tourism of Serbian Podunavlje Region", published by "Jovan Cvijić" Geographical Institute of the Serbian Academy of Sciences and Arts in 2019.
Dobrila is a member of the management staff of the Serbian Geographical Society and represents the Serbian Geographical Society in the National Education Council.
She is also a member of the Development Centre of the Russian Geographical Society in Serbia and Association of Economists and Managers of the Balkans.
Her special fields of interest include geotourism, ecotourism, educational tourism and sustainable development. Dobrila is married and lives in Belgrade.