Human Capital and Job Satisfaction During a Pandemic
Liliya Nedkova Nedeva – University of Plovdiv "Paisii Hilendarski", Plovdiv, Bulgaria
7th International Scientific ERAZ Conference – ERAZ 2021 – Conference Proceedings: KNOWLEDGE BASED SUSTAINABLE DEVELOPMENT,  Online/virtual, May 27, 2021
ERAZ Conference Proceedings are published by: Association of Economists and Managers of the Balkans – Belgrade, Serbia
ERAZ conference partners: Faculty of Economics and Business, Mediterranean University, Montenegro; University of National and World Economy – Sofia, Bulgaria; Faculty of Commercial and Business Studies – Celje, Slovenia; AMBIS University, Prague – Czech Republic; Faculty of Applied Management, Economics and Finance – Belgrade, Serbia
ERAZ Conference 2021 Conference Proceedings: ISBN 978-86-80194-46-2, ISSN 2683-5568, DOI: https://doi.org/10.31410/ERAZ.2021
Keywords:
Pandemic;
Home office;
Satisfaction;
Social capital;
Social relations;
Human capital;
Connectivity;
Distance;
New reality;
Communication;
Effective organization;
Management;
Incentives;
E-business proactiveness
Abstract: The pandemic caused by COVID-19 is a global crisis that imposes travel restrictions, quarantines, and suspensions of much of its daily activities. The pandemic changed the real interest rates and the balance in the econo­my, made it difficult and almost impossible to financially forecast and plan the activities of organizations, increased the level of uncertainty in the econ­omies of each country.
This topic identifies possible and observed problems that have arisen in an unhealthy social environment and their impact on social resources (people), which integrate institutions, organizations and networks to perform actions of common benefit, through the challenge to transform their overall ap­proach and model of business and social life management. The problems caused by the health crisis are identified and solved in progress, without prior preparation and without high expectations as a reflection on social units.
During a pandemic, the prevention of human health, on the one hand, and ensuring business continuity, on the other, require adaptability and rapid solutions, adequate responses in unforeseen and unpredictable environ­ments, related to effective transformations to reorganize the work regime, to engage, motivate and attract people in an online environment, but also keep the relationship with them alive. The so-called "new normal" causes changes in a person's daily life, both as an individual and in society.
Among the urgent new challenges is the question: "Does working from home contribute to higher productivity and wider development of one's potential, and in this sense does the contribution to the development of the respective sector increase or is the "home office "perceived" as a constraint and demoti­vation?" The topic discusses and develops the idea of changing approaches to human capital, in order to feel safe and productive in the new job, which helps us in the process of overcoming the difficulties associated with an un­healthy Environment.
Faced with a catastrophic decline in all elements of social capital, a positive start must be developed and a formula found for one's own satisfaction, both for ourselves and for those with whom we are virtually connected. Invest­ments in the changing work profiles, as well as in the change in the required qualities and competencies of the employees, corresponding to the new nor­mality, should be seen as levers for convincing and effective support of the skills of the workforce and as a long-term advantage.
Innovation, entrepreneurship, and knowledge are the basis for increasing the competitiveness of any company and its growth. Social capital helps the management of each company to actively respond to changes in the market in which they operate, to understand and meet customer needs in the most adequate way. Therefore, companies should be able to use their social capi­tal in the most effective way to stimulate all their activities and, through the digitalization of processes and accumulation of new knowledge, to be able to meet various market challenges.
While all companies strive to survive in a pandemic, the pressure of the pan­demic has created an opportunity to use innovations and integrate capital management into e-business, forcing them to prioritize their processes and activities towards innovative flexible solutions.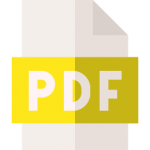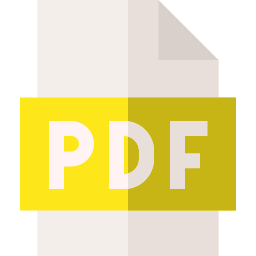 ERAZ Conference
Creative Commons Non Commercial CC BY-NC: This article is distributed under the terms of the Creative Commons Attribution-Non-Commercial 4.0 License (https://creativecommons.org/licenses/by-nc/4.0/) which permits non-commercial use, reproduction and distribution of the work without further permission.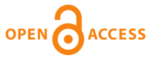 References
Bourdieu P. (1986). The forms of capital In Richardson J. G (Ed.), Handbook of theory and re­search for the sociology of education (pp. 241–258). New York: Greenwood.
Capriano, R. (2006). Toward a Neighborhood Resource-Based Theory of Social Capital for Health: Can Bourdieu and Sociology Help? //Social science and medicine// pp. 165-175. [online] https://www.academia.edu/28601414/Toward_a_neighborhood_resource_based_ theory_of_social_capital_for_health_Can_Bourdieu_and_sociology_help?auto=down­load
Dynes, R. (2002). The importance of social capital in disaster response. [online] https://udspace. udel.edu/bitstream/handle/19716/292/PP%20327.pdf?sequence=1
Helliwell, J. (2014). Social Capital and Prosocial Behaviour as Sources of Well-Being. [online] https://www.nobascholar.com/chapters/35
Kawachi, I. (2006). Commentary: Social capital and health: making the connections one step at a time. // International Journal of Epidemiology, Volume 35, Issue 4, pp. 989-993. [online] https://academic.oup.com/ije/article/35/4/989/686438
Klinenberg, Е. (2002). Heat Wave: A Social Autopsy of Disaster in Chicago. University of Chi­cago Press.
Kutywayo, A. Yah, N. Naidoo, P. Malotana, M. Dyani, S. (2018). Implementing the Good Par­ticipatory Practice Guidelines in the Girls Achieve Power Trial in South Africa. [online] https://journals.sagepub.com/doi/10.1177/2158244018809149
Lee, M. (2013). Social capital and disaster preparedness among low income Mexican Americans in a disaster prone area. // Social science & medicine// [online] https://www.academia.edu/5442066/Social_capital_and_disaster_preparedness_among_low_income_Mexican_ Americans_in_a_disaster_prone_area
Makridis, C. Wu, C. (2021). How social capital helps communities weather the COVID-19 pandemic. Available at: https://journals.plos.org/plosone/article?id=10.1371/journal. pone.0245135
Minchev, N. (2009). Nature and features of social capital. pp. 1-2. [online] https://mpra.ub.uni-muenchen.de/80693/1/MPRA_paper_80693.pdf
Nygren, K. Olofsson, A. (2020). Managing the Covid-19 pandemic through individual re­sponsibility: the consequences of a world risk society and enhanced ethnopolitics. // Journal of risk research// 23(4), pp. 1-5. [online] https://www.researchgate.net/publica­tion/340879001_Managing_the_Covid-19_pandemic_through_individual_responsibili­ty_the_consequences_of_a_world_risk_society_and_enhanced_ethopolitics
Omoush, K. (2020). The impact of social capital and collaborative knowledge creation on e-business proactiveness and organizational agility in responding to the COVID-19 crisis. // Journal of Innovation & Knowledge// Vol. 5. Issue 4, pp. 279-288. [online] https://www. elsevier.es/en-revista-journal-innovation-knowledge-376-articulo-the-impact-social-capi­tal-collaborative-S2444569X2030038X
Rakadzhiyska, T. Misheva, M. Hristova, M. Social capital as a personal asset in the network social structure. [online] http://ips.bg/Uploads/ResearchPapers/Research%20Papers_ vol2_2015_No5_T%20Rakadjiiska,%20M%20Misheva,%20M%20Hristova.pdf
Sampson, R. Graif, C. (2009). Neighborhood Social Capital as Differential Social Organization Resident and Leadership Dimensions. //American Behavioral Scientist// pp 1579-1605. [on­line] https://www.researchgate.net/publication/258122846_Neighborhood_Social_Capi­tal_as_Differential_Social_Organization_Resident_and_Leadership_Dimensions
Wu, C. (2021). Social capital and COVID-19: a multidimensional and multilevel approach. // Chinese Sociological Review// Volume 53, Issue 1. [online] https://www.tandfonline.com/ doi/full/10.1080/21620555.2020.1814139
Xue, X. Cheng, М. (2017). Social capital and health in China: exploring the mediating role of lifestyle. //MC Public Health// [online] https://d-nb.info/1149881089/34