Empirical Analysis of State-owned Enterprises' Non-Financial Reporting: The Case of Ukraine
Yana Oliinyk – SESE the "Academy of Financial Management", O. Honchara street, 46/48, 01034, Kyiv, Ukraine
Maria Kucheriava – SESE the "Academy of Financial Management", O. Honchara street, 46/48, 01034, Kyiv, Ukraine
Alla Zinchenko – National University of "Kyiv-Mohyla Academy", Building 4, Room 218, 2 Skovorody vul., Kyiv 04070, Ukraine
Iryna Titarenko – National University of "Kyiv-Mohyla Academy", Building 4, Room 218, 2 Skovorody vul., Kyiv 04070, Ukraine
7th International Scientific ERAZ Conference – ERAZ 2021 – Conference Proceedings: KNOWLEDGE BASED SUSTAINABLE DEVELOPMENT,  Online/virtual, May 27, 2021
ERAZ Conference Proceedings published by: Association of Economists and Managers of the Balkans – Belgrade, Serbia
ERAZ conference partners: Faculty of Economics and Business, Mediterranean University, Montenegro; University of National and World Economy – Sofia, Bulgaria; Faculty of Commercial and Business Studies – Celje, Slovenia; AMBIS University, Prague – Czech Republic; Faculty of Applied Management, Economics and Finance – Belgrade, Serbia
ERAZ Conference 2021 Conference Proceedings: ISBN 978-86-80194-46-2, ISSN 2683-5568, DOI: https://doi.org/10.31410/ERAZ.2021
Keywords:
Non-financial reporting;
Directive 2013/34/EU;
Directive 2014/95/EU;
Management report;
State-owned enterprises
Abstract: The paper puts forward the following fundamental hypothesis: assurance of transparency and quality of non-financial reporting of SOE, the decisive role in the regulation of which belongs to the state as the owner of assets, requires effective, efficient regulatory support that can ensure the achievement of sustainable development. The study provided evidence that the number of Ukrainian SOE that prepare management reports has in­creased since the introduction of the relevant legislation. The practical value of the study is to improve existing and introduce new tools for assessing the impact of institutional factors on financial and non-financial disclosure by SOE regarding compliance with the principles of sustainable development in a transitional economy.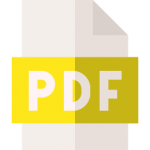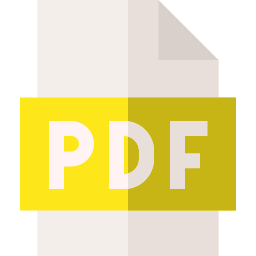 ERAZ Conference
Creative Commons Non Commercial CC BY-NC: This article is distributed under the terms of the Creative Commons Attribution-Non-Commercial 4.0 License (https://creativecommons.org/licenses/by-nc/4.0/) which permits non-commercial use, reproduction and distribution of the work without further permission.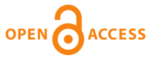 References
Andrades Peña, J. and Jorge, M.L. (2019). Examining the amount of mandatory non-financial information disclosed by Spanish state-owned enterprises and its potential influential var­iables. Meditari Accountancy Research, Vol. 27 No. 4, pp. 534-555. https://doi.org/10.1108/ MEDAR-05-2018-0343
Annual Report of Ukrzaliznytsia JSC (2019). Integrated Report. Retrieved from https://www. uz.gov.ua/about/investors/
Arvidsson, S. (2018). An Exposé of the Challenging Practice Development of Sustainability Reporting: From the First Wave to the EU Directive (2014/95/EU). Challenges in Man­aging Sustainable Business, pp. 3-24. Retrieved from https://link.springer.com/chap­ter/10.1007/978-3-319-93266-8_1
Caputo, F., Peopizzi, R., Pizzi, S. & Milone, V. (2020). The Non-Financial Reporting Harmo­nization in Europe: Evolutionary Pathways Related to the Transposition of the Directive 95/2014/EU within the Italian Context. Sustainability, 12(1). doi: https://doi.org/10.3390/ su12010092
Crowther, D. (2017). A Social Critique of Corporate Reporting: A Semiotic Analysis of Corpo­rate Financial and Environmental Reporting. London: Routledge, 346 p.
Dumitru, V.-F., Jinga, G., Stanila, O. G., & Dumitru, M. (2019). The impact of the European Directive 2014/95/EU on the energy companies' disclosure. Proceedings of the Interna­tional Conference on Business Excellence, vol. 13, issue 1. Retrieved from https://content. sciendo.com/view/journals/picbe/13/1/article-p268.xml.
Enerhoatom NNEGC (2019). Non-financial Reporting. Retrieved from https://www.energoa­tom.com.ua/en/actvts-16/sustainable_development-98/non_financial_reporting-99
Interactive Versions of Enerhoatom NNEGC (2016-2019). Non-Financial Report 2016-2019. Retrieved from http://nfr2016.energoatom.kiev.ua/, http://nfr2017.energoatom.kiev.ua
Manes-Rossi, F., Nicolò, G. and Argento, D. (2020). Non-financial reporting formats in pub­lic sector organizations: a structured literature review. Journal of Public Budgeting, Ac­counting & Financial Management, Vol. 32 No. 4, pp. 639-669. https://doi.org/10.1108/ JPBAFM-03-2020-0037
Ministry of Economy of Ukraine (2019). Top 100 State-owned Enterprises in 2018. Press Service of the Ministry of Economic Development. Retrieved from https://me.gov.ua/News/Detai l?lang=uk-UA&id=5b766e9d-5da7-411a-9037-7085c5da1bca&title=Top100-Derzhavnikh­PidprimstvU2018-RotsiOtrimaliZagalniiPributokG25-3-
OECD (2015). Guidelines for Corporate Management in State-Owned Enterprises. Retrieved from https://www.oecd.org/publications/2015-9789264312906-uk.htm
Oliinyk Y., Kucheriava M. (2020). The case of Ukraine and China in regulation of companies' non-financial reporting: two ways and one approach. Perspective scientific trends '2020.
Oliinyk Y., Kucheriava M. (2019). Application of the universal system of indicators describ­ing the contribution towards implementation of the SDGs as an instrument ensuring the comparability of non-financial reporting. Strategies for Entrepreneurship for Sustaina­ble Development of Small and Medium-Sized Innovative Entrepreneurship: International Conference. Riga: Baltic International Academy. 2019. P. 38-43.
Oliinyk Y., Kucheriava M. (2019). Implementation of reporting on water-use efficiency in the context of SDG'S attainment. 9TH INTERNATIONAL YOUTH SCIENCE FORUM «LIT­TERIS ET ARTIBUS» & 14TH INTERNATIONAL CONFERENCE «YOUNG SCIENTISTS TOWARDS THE CHALLENGES OF MODERN TECHNOLOGY». P. 168-171.
On Accounting and Financial Reporting in Ukraine: Law of Ukraine No. 996-XIV of July 16, 1999. Retrieved from http://zakon3.rada.gov.ua/laws/show/996-14
On Adoption of the Guidelines on Preparing Management Reports: Order of the Ministry of Finance of Ukraine No. 982 dated December 7, 2018. Retrieved from https://zakon.rada. gov.ua/rada/show/v0982201-18
On Approval of Clarification on Application of International Auditing Standards Based on the Results of the Round Table on Management Report and Its Audit: Decision of the Board of the Audit Chamber of Ukraine No. 10 Dated March 28, 2019. Retrieved from https://www. apu.com. ua / wp-content / uploads / 2018/10 /
On Approval of Guidelines for Ensuring Transparency and Activity of Businesses of the Public Sector of the Economy: Order of the Ministry of Economic Development and Trade of Ukraine No.116 dated February 11, .2015. Retrieved from https://zakon.rada.gov.ua/rada/ show / v0116731-15 # Text
On Securities and the Stock Market: Law of Ukraine No. 3480-IV of February 23, 2006. Re­trieved from https://zakon.rada.gov.ua/laws/show/3480-15
Matos P. (2020). ESG Principles and Responsible Institutional Investment in the World: A Crit­ical Review of Research; transl. from English – Lviv: Lviv Polytechnic Publishing House, 2020. – p. 88.
SE Ukrenerho National Energy Company (2020). Non-financial Reports. Retrieved from https:// ua.energy/pro_kompaniyu/zvitnist/nefinansovyj-zvit/
KPMG (2020). The time has come. The KPMG Survey of Sustainability Reporting 2020. Re­trieved from https://home.kpmg/xx/en/home/insights/2020/11/the-time-has-come-sur­vey-of-sustainability-reporting.html
The Top 100 State-owned Enterprises in 2018 Received a Total Profit of 25.3 Billion Hryvnias. Retrieved from https://me.gov.ua/News/Detail?lang=uk-UA&id=5b766e9d-5da7-411a-9 037-7085c5da1bca&title=Top100-DerzhavnikhPidprimstvU2018-RotsiOtrimaliZagalni­iPributokV25-3-is
Transparency Index of Ukrainian Companies' Websites – 2017. Compilers: A. Zinchenko, N. Reznik, M. Saprykina – Kyiv: Yuston Publishing House, 2018. – 28 p. Retrieved from https://csr-ukraine.org/research/indeks-prozorosti-saytiv-ukrainski/
Turboatom JSC (2020). Reporting. Retrieved from https://www.turboatom.com.ua/investors/ reports
Ukrainian Companies Website Transparency Index (2019). Retrieved from https://csr-ukraine. org/wp-content/uploads/2020/11/Transp_index_2019_ua_full_web-2.pdf
Venturelli, A., Caputo, F., Peopizzi, R. & Pizzi, S. (2019). The state of art of corporate social dis­closure before the introduction of non-financial reporting directive: a cross country anal­ysis. Social Responsibility Journal, Vol. 15, issue 4, pp. 409-423. Retrieved from https:// www.emerald.com/insight/content/doi/10.1108/SRJ-12-2017-0275/full/html