SME Support on Regional Level in Republic of North Macedonia – The Role of the Business Centers Within the Centers for Development of the Planning Regions
Marija Karaeva – Ministry of Local-Self Government – R. N. Macedonia and Swiss Embassy/SDC
Vesna Goceva Mihajlovska – Ministry of Local-Self Government – R. N. Macedonia and Swiss Embassy/SDC
7th International Scientific ERAZ Conference – ERAZ 2021 – Conference Proceedings: KNOWLEDGE BASED SUSTAINABLE DEVELOPMENT,  Online/virtual, May 27, 2021
ERAZ Conference Proceedings published by: Association of Economists and Managers of the Balkans – Belgrade, Serbia
ERAZ conference partners: Faculty of Economics and Business, Mediterranean University, Montenegro; University of National and World Economy – Sofia, Bulgaria; Faculty of Commercial and Business Studies – Celje, Slovenia; AMBIS University, Prague – Czech Republic; Faculty of Applied Management, Economics and Finance – Belgrade, Serbia
ERAZ Conference 2021 Conference Proceedings: ISBN 978-86-80194-46-2, ISSN 2683-5568, DOI: https://doi.org/10.31410/ERAZ.2021
Abstract: Entrepreneurship has received increased attention during the last few decades. Private entrepreneurship provides numerous opportuni­ties for the economic development of society.
Entrepreneurship marks its peak through the development of small and me­dium-sized enterprises (SME). The advantages and attributions from SMEs have been widely accepted as a great influence factor on job creation and support of regional revitalization, based on the development of indigenous resources, great flexibility and promotion of industrial innovation. Entrepre­neurship also provides a solid basis for sustainable local and regional eco­nomic development. It contributes towards decreasing the regional dispar­ities both, within the country itself and among countries as well. SMEs are supposed to initiate economic development in underdeveloped regions with very high poverty levels and living standards, thus alleviating the economic and social integration of the country. Taking this into consideration, there is a need for local and regional structures in the country to concentrate their activities on providing various measures and activities aimed at initiating and stimulating the development of small and medium-sized enterprises.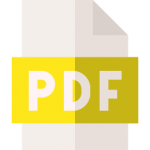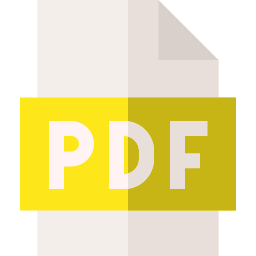 ERAZ Conference
Creative Commons Non Commercial CC BY-NC: This article is distributed under the terms of the Creative Commons Attribution-Non-Commercial 4.0 License (https://creativecommons.org/licenses/by-nc/4.0/) which permits non-commercial use, reproduction and distribution of the work without further permission.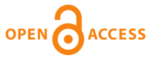 References
Regions in Republic of North Macedonia, (2020). Republic of North Macedonia, State Statisti­cal office, p 89-91, https://www.stat.gov.mk/publikacii/2020/Regionite-Regions-2020.pdf
https://fitr.mk/zatvoreni-povici/#