The Primary Objective of any Business is to Build Sustainable Competitiveness in the Market
Rade Kovač – Service for Foreigners' Affairs, Ministry of Security, Bosnia and Herzegovina
7th International Scientific ERAZ Conference – ERAZ 2021 – Conference Proceedings: KNOWLEDGE BASED SUSTAINABLE DEVELOPMENT,  Online/virtual, May 27, 2021
ERAZ Conference Proceedings published by: Association of Economists and Managers of the Balkans – Belgrade, Serbia
ERAZ conference partners: Faculty of Economics and Business, Mediterranean University, Montenegro; University of National and World Economy – Sofia, Bulgaria; Faculty of Commercial and Business Studies – Celje, Slovenia; AMBIS University, Prague – Czech Republic; Faculty of Applied Management, Economics and Finance – Belgrade, Serbia
ERAZ Conference 2021 Conference Proceedings: ISBN 978-86-80194-46-2, ISSN 2683-5568, DOI: https://doi.org/10.31410/ERAZ.2021
Keywords:
Competitive;
Advantage;
Strategic;
Segmentation;
Positioning;
Customer;
Adaptation;
Value
Abstract: Building a competitive advantage in the market is the basic goal of every company and represents an organizational ability to create signif­icantly more value for the customer and differentiate itself from its compet­itors. It also represents the power of the company to adapt and respond to customer demands and desires and the challenges of competition that arise in times of daily change and dynamic environment of the company, it serves as the ability of the company to consistently, in the long-term, beat its com­petitors in the market.
The competitive advantage of a company consists of owning or creating certain features that customers seek and accept with which the company differs from the competition.
Competitive advantage, on which TQM is based upon, refers to the correct segmentation and selection of target market and positioning, defining and using a tactically correct recipe of the marketing mix, selection of effective strategy and its implementation, thus control of each step in order to rede­fine timely activities.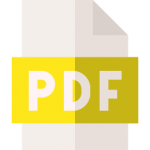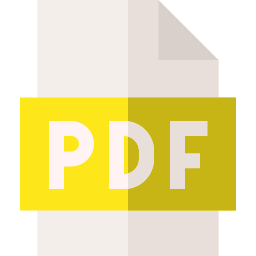 ERAZ Conference
Creative Commons Non Commercial CC BY-NC: This article is distributed under the terms of the Creative Commons Attribution-Non-Commercial 4.0 License (https://creativecommons.org/licenses/by-nc/4.0/) which permits non-commercial use, reproduction and distribution of the work without further permission.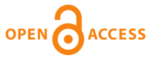 References
Holweg, M., (2007). The Genealogy of Lean Production, Journal of Operations Management, USA.
https://zir.nsk.hr, Retrieved 18 May 2020
Jović, M. (1990). International marketing, Modern administration, Belgrade.
Kotler, P., Lee, N. (2009). Društveno odgovorno poslovanje, Superknjižara, Zagreb.
Porter, M. E. (2008). The competitive advantage, achievement and maintenance of supreme busi­ness, Masmedia, Zagreb.
ADDITIONAL READING
Arthur A. Thompson, Jr., A. J. Strickland III, John E. Gamble (2008). Strategic management: in the search for the competitive advantage of theory and cases from practice, Mate, Zagreb, 2008.
Daraboš, M. (2015). Evolution of competitive advantage, Naklada Ljevak, Zagreb.
Ferrel, C. O. et al. (1994). Marketing Strategy, South-Western Publishing Company, Cincinnati.
Kotler, P. (2001). Marketing management, Mate, Zagreb.
Kotler, P., Keller, K. L. (2006). Marketing Management, Pearson Education Inc, Prentice Hall, New Jersey.
Kotler, P., Lee, N. (2007). Cooperative social responsibility, Hisperija, Belgrade.
Mašić, B. (2007). Strategic management – process and concepts, University "Sinergija", Bijeljina.
Porter, M. E. (2009) What is strategy – science and leadership art, Leadership by serving it No. 1 Zima, Zagreb.
Tipurić D. (2014). Competitive advantage and competitive positioning, Faculty of Economy, Zagreb.
Unković, M. (2014). International economy, University Singidunum, Belgrade.