Impact of the Application of Collective Agreements on the Financial Situation of Public Healthcare Institutions in the FBiH
Rade Kovač – Service for Foreigners' Affairs, Ministry of Security, Bosnia and Herzegovina
Namik Čolaković – University of Travnik, Travnik, Bosnia and Herzegovina
Keywords:
Collective agreement;
Public healthcare institutions;
Financial impact;
Salaries
Abstract: The signing of collective agreements in the healthcare sector at the cantonal level in the FBiH has to increase funds for employees' salaries in line with legal provisions as well as provisions of the collective agreements. The increase in salary allocations at the level of healthcare institutions, as a result of the application of collective agreements which was not accompa­nied by an adequate increase in revenue, could leave healthcare institutions in a difficult financial position. This paper focuses on assessing the financial impact of the application of healthcare collective agreements on the work of public institutions operating within the FBiH healthcare system. The primary aim of this research is to highlight the need for coordination and coopera­tion among all institutions of the system when entering into collective agree­ments with citizens. Lack of coordination may result in financial difficulties for public institutions when applying the collective agreements, which will be explained using the case of one public healthcare institution operating as part of the healthcare system in one of the cantons in the FBiH.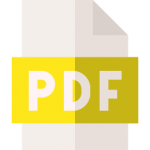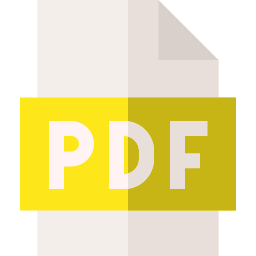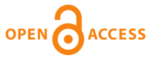 7th International Scientific ERAZ Conference – ERAZ 2021 – Conference Proceedings: KNOWLEDGE BASED SUSTAINABLE DEVELOPMENT,  Online/virtual, May 27, 2021
ERAZ Conference Proceedings published by: Association of Economists and Managers of the Balkans – Belgrade, Serbia
ERAZ conference partners: Faculty of Economics and Business, Mediterranean University, Montenegro; University of National and World Economy – Sofia, Bulgaria; Faculty of Commercial and Business Studies – Celje, Slovenia; AMBIS University, Prague – Czech Republic; Faculty of Applied Management, Economics and Finance – Belgrade, Serbia
ERAZ Conference 2021 Conference Proceedings: ISBN 978-86-80194-46-2, ISSN 2683-5568, DOI: https://doi.org/10.31410/ERAZ.2021
Creative Commons Non Commercial CC BY-NC: This article is distributed under the terms of the Creative Commons Attribution-Non-Commercial 4.0 License (https://creativecommons.org/licenses/by-nc/4.0/) which permits non-commercial use, reproduction and distribution of the work without further permission. 
References
Bruun, N. (2003), The Autonomy of Collective Agreement, in: Blanpain, Roger (ed.), Collective Bargaining, Discrimination, Social Security and European Integration, The Hague, Lon­don, New York, Kluwer
Collective Agreement on Rights and Obligations of Employers and Workers in the Domain of Medical and Dental Medicine Doctors, https://ssdmis-zdk.ba/wp/wp-content/up­loads/2019/01/Kolektivni-ugovor-SSSDMiSZDK-2017-1.pdf, accessed 25 May 2021.
Collective Agreement on Rights and Obligations of Healthcare Employers and Workers, https:// zdk.ba/sjednicevlade/sjednice2020/90sjednica/90-09_28-12-2020.pdf, accessed 25 May 2021.
"FBiH Labour Law ("Federation of BiH Official Gazette," no. 26/16 and 89/18).
"FBiH Official Gazette" no. 41/10.
http://www.kolektivni-ugovori.info/kolektivno-pregovaranje, accessed 24 May 2021.
https://www.enciklopedija.hr/natuknica.aspx?ID=67020, accessed 17 March 2021.
https://www.ilo.org/wcmsp5/groups/public/—ed_dialogue/-sector/documents/instructionalma­terial/wcms_554082, accessed 24 May 2021.
RS Labour Law ("RS Official Gazette," no. 1/16 and 66/18).
RS Official Gazette," no. 106/2009 and 44/2015.
Učur, M. Đ., (2006), Collective bargaining and expanding the application of the collective agreement, Proceedings of the Faculty of Law, University of Rijeka, vol. 27, br. 1, p.550