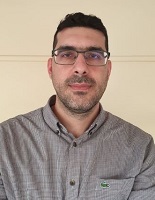 Gregory Koronakos obtained his Ph.D. in Operational Research from Department of Informatics at the University of Piraeus, Greece in 2017. He is currently a post-doctoral researcher at University of Piraeus in the Department of Informatics as a member of Decision Support Systems laboratory.
His research interests lie in the areas of Data Envelopment Analysis, multi-criteria decision analysis and decision support systems. His research has been published on top-ranked journals including European Journal of Operational Research, Omega, Socio-Economic Planning Sciences, Journal of Productivity Analysis, etc.
He serves as a reviewer for many prominent journals in Operational Research.