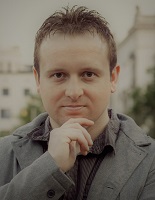 Ing. Josef Polák, Ph.D.
Josef holds a doctoral degree awarded by the Faculty of Business and Management of the Brno University of Technology, majoring in Business Management and Economics, and a master's degree in electrical engineering and management.
He worked as a coordinator, a guarantor of studies and a lecturer at the B.I.B.S. and as a module leader, especially financial management at all levels (Bc., MSc, MBA).
He currently works at the AMBIS University. As part of his continuous education, he gained further experience at Mendel University in Brno and Brno University of Technology.
He has a rich publishing activity and works as a supervisor of final theses for a number of students of economics studies.
Josef cooperates with a number of private and professional organizations, such as HKTDC, the Chamber of Commerce, the Association of Credit for Central and Eastern Europe and others. His publishing activities focus on financial literacy, the economic performance of food producers, food safety, financing and support of food banks, business performance and risk management.