Establishing a Quality Management System in the Function of Quality Assurance in Higher Education
Tatjana Janovac – Faculty of Applied Management, Economics and Finance, Belgrade, University Business Academy in Novi Sad, Serbia
Saša Virijević Jovanović – Faculty of Applied Management, Economics and Finance, Belgrade, University Business Academy in Novi Sad, Serbia
Keywords:
Higher education
institution (HEI);
Quality assurance (QA);
Standards;
Quality management
system (QMS)
Abstract: In the system of higher education, quality assurance presents a comprehensive term that includes all mechanisms, processes and activities that education institutions use in order to establish, maintain and improve quality in all areas of work. However, regardless of adopted legislation and standards for quality assurance in higher education, quality is still difficult to establish in the daily activities of higher education institutions. The research presented in this paper aims to indicate the importance of implementing quality management systems as an effective tool for providing quality in higher education.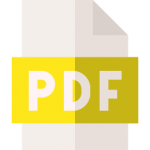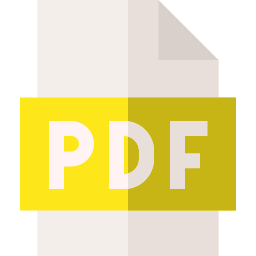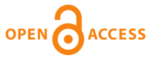 7th International Scientific ERAZ Conference – ERAZ 2021 – Conference Proceedings: KNOWLEDGE BASED SUSTAINABLE DEVELOPMENT,  Online/virtual, May 27, 2021
ERAZ Conference Proceedings published by: Association of Economists and Managers of the Balkans – Belgrade, Serbia
ERAZ conference partners: Faculty of Economics and Business, Mediterranean University, Montenegro; University of National and World Economy – Sofia, Bulgaria; Faculty of Commercial and Business Studies – Celje, Slovenia; AMBIS University, Prague – Czech Republic; Faculty of Applied Management, Economics and Finance – Belgrade, Serbia
ERAZ Conference 2021 Conference Proceedings: ISBN 978-86-80194-46-2, ISSN 2683-5568, DOI: https://doi.org/10.31410/ERAZ.2021
Creative Commons Non Commercial CC BY-NC: This article is distributed under the terms of the Creative Commons Attribution-Non-Commercial 4.0 License (https://creativecommons.org/licenses/by-nc/4.0/) which permits non-commercial use, reproduction and distribution of the work without further permission. 
References
Africano, N., Rodrigues, A. S., & Santos, G. (2019). The main benefits of the implementation of the quality management system in higher education institutions in Angola. Quality Inno­vation Prosperity, 23(3), 122-136. https://doi.org/10.12776/qip.v23i3.1292
Bernik, M., Sondari, M., & Indika, D. R. (2017). Model of Quality Management System to Maintain Quality Consistency in Higher Education. Review of Integrative Business and Economics Research, 6(04), 235-242.
DG EAC. (2009). Standards and guidelines for quality assurance in the European higher edu­cation area. Helsinki: ENQUA.
Elgobbi, E. M. (2014, June). Implementing the Requirement of Quality Management System According to ISO 9001: 2008 in Higher Education Institutions: A Case Study for Sirte University in Libya. In International Conference of Law, Management and Humanities (ICLMH'14), June 2014 (pp. 20-26).
Education, Audiovisual and Culture Executive Agency (EACEA https://eacea.ec.europa.eu/na­tional-policies/eurydice/content/higher-education-66_en (accessed 09 May 2021)
Gatei, M., & Sevilla, J. (2003). Issues and challenges in implementing quality assurance in high­er education. http://hdl.handle.net/11071/1507
Giatman, M. (2015, February). Optimization of implementation QMS ISO 9001: 2008 in the ed­ucation and training vocational education (TVET) Professional. In 3rd UPI International Conference on Technical and Vocational Education and Training (pp. 120-124). Atlantis Press. https://doi.org/10.2991/ictvet-14.2015.27
Ismail, K., & Gadar, K. (2008). A Beneficiary-Driven and Recipient-Focused Program Using ISO 9001: 2000 in Teaching and Learning in Malaysian University. The Journal of Inter­national Management Studies, 3 (2), 133-140.
Janovac, T. (2014). Unapređenje kvaliteta visokoškolske ustanove na osnovu kriterijuma potreba korisnika. Univerzitet Privredna akademija u Novom Sadu.
Kahveci, T., Uygun, O., Yurtsever, U., & Ilyas., S. (2012). Quality assurance in higher education institutions using strategic information systems. Procedia – Social and Behavioral Scienc­es, 55, 161- 167. https://doi.org /10.1016/j.sbspro.2012.09.490
Kamusoko, R. (2019). Critical Analysis of the Applicability of the ISO 9001 Standard in Higher Education Institutions. International Journal of African Higher Education, 6(1), 97-120. https://doi.org/10.6017/ijahe.v6i1.10671
Ozbek, O. F. (2020). International Quality Standards Application to Administrative Processes of Higher Education. In Quality Management Implementation in Higher Education: Prac­tices, Models, and Case Studies (pp. 1-23). IGI Global. DOI: 10.4018/978-1-5225-9829-9. ch001
Rosa, M. J., Sarrico, C. S., & Amaral, A. (2012). Implementing quality management systems in higher education institutions. Quality assurance and management, 129-146.
Serafinas, D., & Alber, S. (2007). Study of QMS Models and Their Development in Lithuanian Universities. In Forum Ware International (Vol. 2, pp. 16-24).