Rapeseed Cultivation in Romania – General Aspects
Slave Camelia – University of Agronomic Sciences and Veterinary Medicine of Bucharest, 59 Mărăști Blvd, Bucharest, Romania
Man Carmen Mihaela – University of Agronomic Sciences and Veterinary Medicine of Bucharest, 59 Mărăști Blvd, Bucharest, Romania
Keywords:
Geographical Information
Systems (GIS);
Agriculture;
Climate changes;
Rapeseed;
Maps;
Study area
Abstract: Geographic Information Systems are used in traditional agricul­ture and precision agriculture worldwide, being high-precision tools with which real-time information can be obtained.
Rapeseed cultivation technology can be improved with the help of geo­graphic information systems. These tools given by G.I.S. allow the collec­tion, analysis and monitoring of spatial data to improve the management decisions of agricultural land cultivated with rapeseed. Rapeseed is a new­ly cultivated plant in Europe since the beginning of the last century for its qualities. The agriculture areas are correlated with: climate, relief, geologi­cal substrate of the land, soil, culture technology.
The purpose of the article is to present statistical data of rapeseed cultiva­tion and to correlate them with the analyzed spatial tools used today in in­creasing the agricultural area and the production obtained.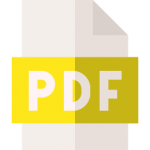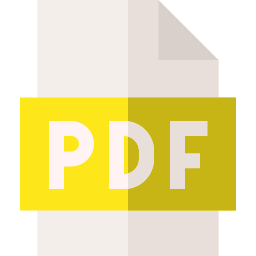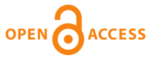 7th International Scientific ERAZ Conference – ERAZ 2021 – Conference Proceedings: KNOWLEDGE BASED SUSTAINABLE DEVELOPMENT,  Online/virtual, May 27, 2021
ERAZ Conference Proceedings published by: Association of Economists and Managers of the Balkans – Belgrade, Serbia
ERAZ conference partners: Faculty of Economics and Business, Mediterranean University, Montenegro; University of National and World Economy – Sofia, Bulgaria; Faculty of Commercial and Business Studies – Celje, Slovenia; AMBIS University, Prague – Czech Republic; Faculty of Applied Management, Economics and Finance – Belgrade, Serbia
ERAZ Conference 2021 Conference Proceedings: ISBN 978-86-80194-46-2, ISSN 2683-5568, DOI: https://doi.org/10.31410/ERAZ.2021
Creative Commons Non Commercial CC BY-NC: This article is distributed under the terms of the Creative Commons Attribution-Non-Commercial 4.0 License (https://creativecommons.org/licenses/by-nc/4.0/) which permits non-commercial use, reproduction and distribution of the work without further permission. 
References
http://www.fao.org/faostat/en/#data/QC
http://www.opengis.org
https://ibis.geog.ubc.ca/courses/klink/class02/apirzade/solar.htm
https://land.copernicus.eu/pan-european/corine-land-cover/clc-2000.
https://latifundist.com/en/rating/top-10-proizvoditelej-rapsa-v-2019-godu
https://www.bayercropscience.ro/img/…/Ghidul%20culturii%20de%20rapita.pdf
https://www.revista-ferma.ro/articole/agronomie/rapita-2020-la-primul-bilant-cat-va-fi-max­imul-la-hectar.
https://www.wall-street.ro/articol/Agricultura/270267/romania-ramane-si-in-2020-cel-mai-mare-producator-de-floarea-soarelui-din-ue.html#gref
National Institute of Statistics (INS) – www.insse.ro
www://geo-spatial.org