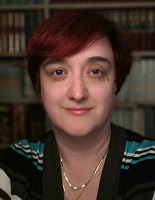 Sanja Jelisavac Trošić
PhD, Senior Research Fellow
Head of the Centre for International Organisations and International Law
Institute of International Politics and Economics
Belgrade, Serbia
Sanja Jelisavac Trošić is Senior Research Fellow and Head of the Centre for International Organisations and International Law at the Institute of International Politics and Economics, Belgrade, Serbia.
Sanja received her BA, and MA degrees in Economics from the Faculty of Economics University of Belgrade, and PhD from the Faculty of International Economics, Megatrend University in Belgrade. She completed specialization in the High Administration and Comparative Administration (Corso di Alta specializzazione Administrazione E Comparative Governance), University of Bari, Italy, as well as "Diplomacy and the Internet" at Diplomatic Academy in Malta.
Her main research interests are international (economic) relations, international trade, regional economic cooperation (Western Balkans), intellectual property, WTO and Serbia's accession to the EU.
She is the editor of two thematic books, author/co-author of four books, and more than 100 articles in national and international journals, book chapters, thematic and conference proceedings. Sanja is an editorial board member and was Editor-in-Chief of The Review of International Affairs, and also is a lecturer of several subjects in master and PhD studies at the Faculty of Geoeconomics, Belgrade.
She has participated in several projects of the Institute, and is currently the Research Manager of a Sub-project Serbia 2021: Challenges in the International Legal and Economic Order.