Larisa Vasileska – University St. Kliment Ohridski – Bitola, North Macedonia
Abstract: The study of what is ethically good and bad, as well as what is morally correct and wrong, is known as ethics, also known as moral philoso­phy. A moral value system or theory is commonly used to refer to any system or theory of moral values or principles. Individuals who lead ethically act in accordance with a set of principles and values that the majority recognizes as a sound foundation for the common good. Integrity, respect, trust, fair­ness, transparency, and honesty are among them.
Integrity is a crucial determinant of trust and a crucial concept for an under­standing of governance. Ethics and state leadership policies should be fo­cused on eliminating corruption and establishing strong ethical standards, which will serve to strengthen the credibility and legitimacy of people par­ticipating in state decision-making while also protecting the public interest.
This paper will analyze the role of personal ethics in leadership and how eth­ics helps people become more effective leaders. Understanding ethics, in­tegrity, and motivation in order to act as a role model and build a plan of action for state leadership will be discussed, as well as the value of excellent leadership.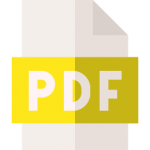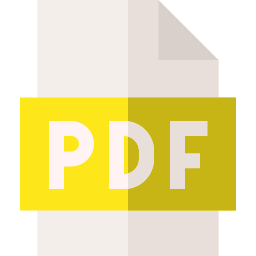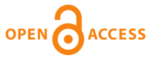 8th International Scientific ERAZ Conference – ERAZ 2022 – Conference Proceedings: KNOWLEDGE BASED SUSTAINABLE DEVELOPMENT, Online-Virtual (Prague, Czech Republic), May 26, 2022
ERAZ Conference Proceedings published by: Association of Economists and Managers of the Balkans – Belgrade, Serbia
ERAZ conference partners: Faculty of Economics and Business, Mediterranean University, Montenegro; University of National and World Economy – Sofia, Bulgaria; Faculty of Commercial and Business Studies – Celje, Slovenia; AMBIS University, Prague – Czech Republic; Faculty of Applied Management, Economics and Finance – Belgrade, Serbia
ERAZ Conference 2022 Conference Proceedings: ISBN 978-86-80194-60-8, ISSN 2683-5568, DOI: https://doi.org/10.31410/ERAZ.2022
Creative Commons Non Commercial CC BY-NC: This article is distributed under the terms of the Creative Commons Attribution-Non-Commercial 4.0 License (https://creativecommons.org/licenses/by-nc/4.0/) which permits non-commercial use, reproduction and distribution of the work without further permission. 
Vasileska, L. (2022). Relationship between Ethics, Rule of Law and State Leadership. In V. Bevanda (Ed.), ERAZ Conference – Knowlegde Based Sustainable Development: Vol 8. Conference Proceedings (pp. 227-233). Association of Economists and Managers of the Balkans. https://doi.org/10.31410/ERAZ.2022.227
References
Aristotle. (trans. 1984). Nichomachean ethics (W. D. Ross, Trans.). In J. Barnes (Ed.), The com­plete works of Aristotle: The revised Oxford translation (Vol. 2, pp. 1729–1867). Princeton, NJ: Princeton University Press.
Avolio, B. J., & Locke, E. E. (2002). Contrasting different philosophies of leader motivation: Al­truism versus egoism. The Leadership Quarterly, 13(2), 169–191. https://doi.org/10.1016/S1048-9843(02)00094-2  
Bishop, W. H. (2013). The role of ethics in 21st century organizations. Journal of Business Ethics, 118, 635-637. https://doi:10.1007/s10551-013-1618-1 
Brown, M. E., & Treviño, L. K. (2006). Ethical leadership: A review and future directions. The Leadership Quarterly, 17(6), 595–616. https://doi.org/10.1016/j.leaqua.2006.10.004 
Choi, J. & Wang, H. (2007). The promise of a managerial values approach to corporate philanthro­py. Journal of Business Ethics, 75, 345-359.
Cicero, Marcus Tullius, (trans. 1998), Letters of Cicero, Published by Bristol Classical Press
Ciulla, J. (2005). The state of leadership ethics and the work that lies before us, Blackwell Pub­lishing Ltd
Ciulla, J. B., Knights, D., Mabey, C. & Tomkins, L. (2018). Guest Editors' Introduction: Philo­sophical Contributions to Leadership Ethics. Business Ethics Quarterly, 28(1) pp. 1–14.
Ciulla, J. B. (2020). Ethics and Effectiveness: The Nature of Good Leadership. In: The Search for Ethics in Leadership, Business, and Beyond. Issues in Business Ethics(), vol 50. Springer, Cham. https://doi.org/10.1007/978-3-030-38463-0_1 
Cole, M. (November 15, 2019). Five Tools for Communicating Vision, https://www.johnmaxwell.com/blog/mark-cole-five-tools-for-communicating-vision/ 
Compact Oxford English dictionary. (1991). Oxford, UK: Clarendon
Deinhammer, R. (2019). The Rule of Law: Its Virtues and Limits. Obnovljeni Život, 74. (1.), 33-44. https://doi.org/10.31337/oz.74.1.3 
Demirtas, O., Akdogan, A. A. (2015). The Effect of Ethical Leadership Behavior on Ethical Cli­mate, Turnover Intention, and Affective Commitment. J Bus Ethics 130, 59–67. https://doi.org/10.1007/s10551-014-2196-6  
Dinh, J. E., Lord, R. G., Gardner, W. L., Meuser, J. D., Liden, R. C., & Hu, J. (2014). Leadership theory and research in the new millennium: Current theoretical trends and changing per­spectives. Leadership Quarterly, 25(1), 36–62.
Elderman Trust Barometer. (2022). Elderman Trust Barometer 2022 https://www.edelman.com/trust/2022-trust-barometer  – Global Report. London
Gardner, J. W. (1990). On Leadership. New York: The Free Press.
Hayek, F., August von (1960). The Constitution of Liberty. Chicago: University of Chicago.
Heifetz, R. (1994). Leadership without Easy Answers. Cambridge, MA: Belknap Press.
Huberts L. W. J. C. (2018). Integrity: What it is and Why it is Important, Public Integrity, 20:sup1, S18-S32, DOI: 10.1080/10999922.2018.1477404
Kjaer, U. (2013). Local political leadership: the art of circulating political capital. Local Govern­ment Studies, 39(2), 253–272.
Merriam-Webster.com Dictionary, Merriam-Webster, https://www.merriam-webster.com/dictio­nary/ethical  Accessed 1 Jul. 2022.
Mozumder, N. A. (2018). A multilevel trust-based model of ethical public leadership. Journal of Business Ethics, 153(1), 167–184.
Mozumder, N. A. (2021). Can Ethical Political Leadership Restore Public Trust in Political Lead­ers? Public Organiz Rev https://doi.org/10.1007/s11115-021-00536-2 
Plato, (trans. 1992) Republic, G.M.A. Grube (Indianapolis, IN: Hackett Publishing
Ponio, J. (March 25, 2021). Moral Compass: What Is It and How to Use it, https://ofhsoupkitchen.org/moral-compass  
Rose, R. & Wessels, B. (2018). Money, sex and broken promises: politicians' bad behaviour reduc­es trust. Parliamentary Affairs. 72(3), 481–500. ISSN 0031-2290
Rousseau, D. M., Sitkin, S., Burt, R. S., & Camerer, C. (1998). Not so different after all: A cross-dis­cipline view of trust. Academy of Management Review, 23(3), 393–404.
Sharples R. W. Cicero. (1991). On Fate (De fato) & Boethius: The Consolation of Philosophy IV.5- 7, V (Philosophiae Consolationis). Aris & Phillips Ltd.
Walzer, M. (1973). Political action: The problem of dirty hands. Philosophy & Public Affairs, 2(2), 160–180, https://www.ias.edu/sites/default/files/sss/pdfs/Walzer/Political-action.pdf  
Zhang Y, Zhou F. & Mao, J. (2018). Ethical Leadership and Follower Moral Actions: Investigating an Emotional Linkage. Psychol. 9:1881. https://doi.org/10.3389/fpsyg.2018.01881