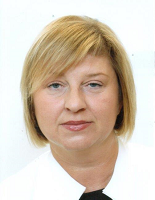 Suzana Marković, PhD, is a Full Professor with tenure on University of Rijeka, Faculty of Tourism and Hospitality Management, Opatija (Croatia).
Her main research and teaching interests are SERVQUAL model, service quality, customer satisfaction, experience quality, robotics service quality, festival experience, digital experience in tourism and hotel industry and application of quantitative and qualitative methods in tourism and hospitality research.
She lectures statistics, research methods and techniques, service quality and customer satisfaction measurement on undergraduate, postgraduate and PhD level.
She wrote number of scientific papers in the area of service quality and customer satisfaction research in tourism and hospitality industry.