10th International Scientific Conference
KNOWLEDGE BASED SUSTAINABLE DEVELOPMENT
ERAZ 2024
June 6, 2024
ISCTE – University Institute of Lisbon,

Portugal

(hybrid – online, virtually and in person)
Mark your calendars
First three ERAZ conferences were organized in Belgrade, fourth in Sofia, fifth in Budapest; sixth, seventh and eight online/virtually (due to the COVID-19 pandemic). Ninth ERAZ scientific conference was held in Prague – Czech Republic (in person and online/virtually via Zoom) on June 1, 2023 at the K+K Hotel Fenix (Ve Smečkách 30, 110 00 Prague 1, Czech Republic).
ERAZ 2023 Full paper submission deadline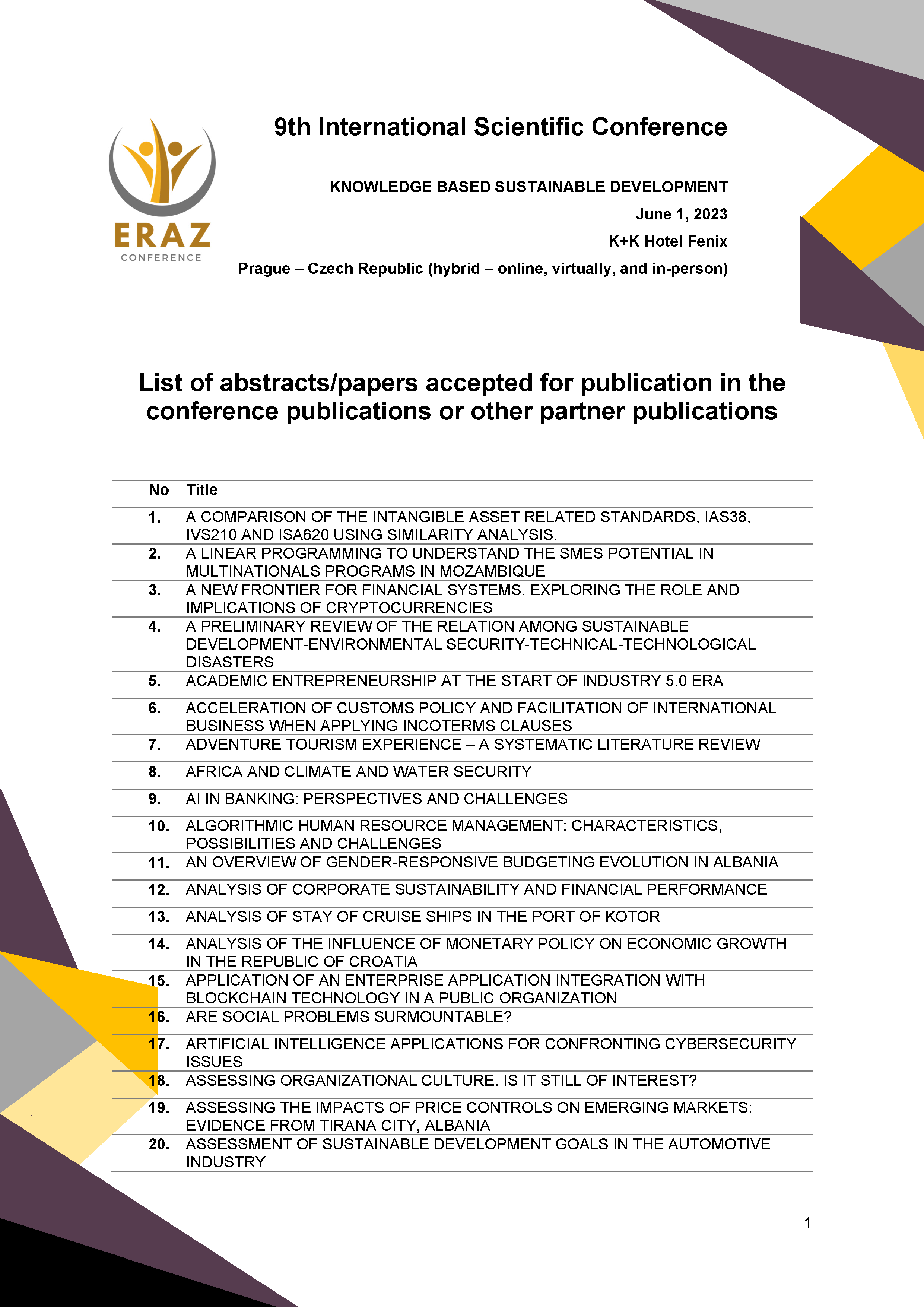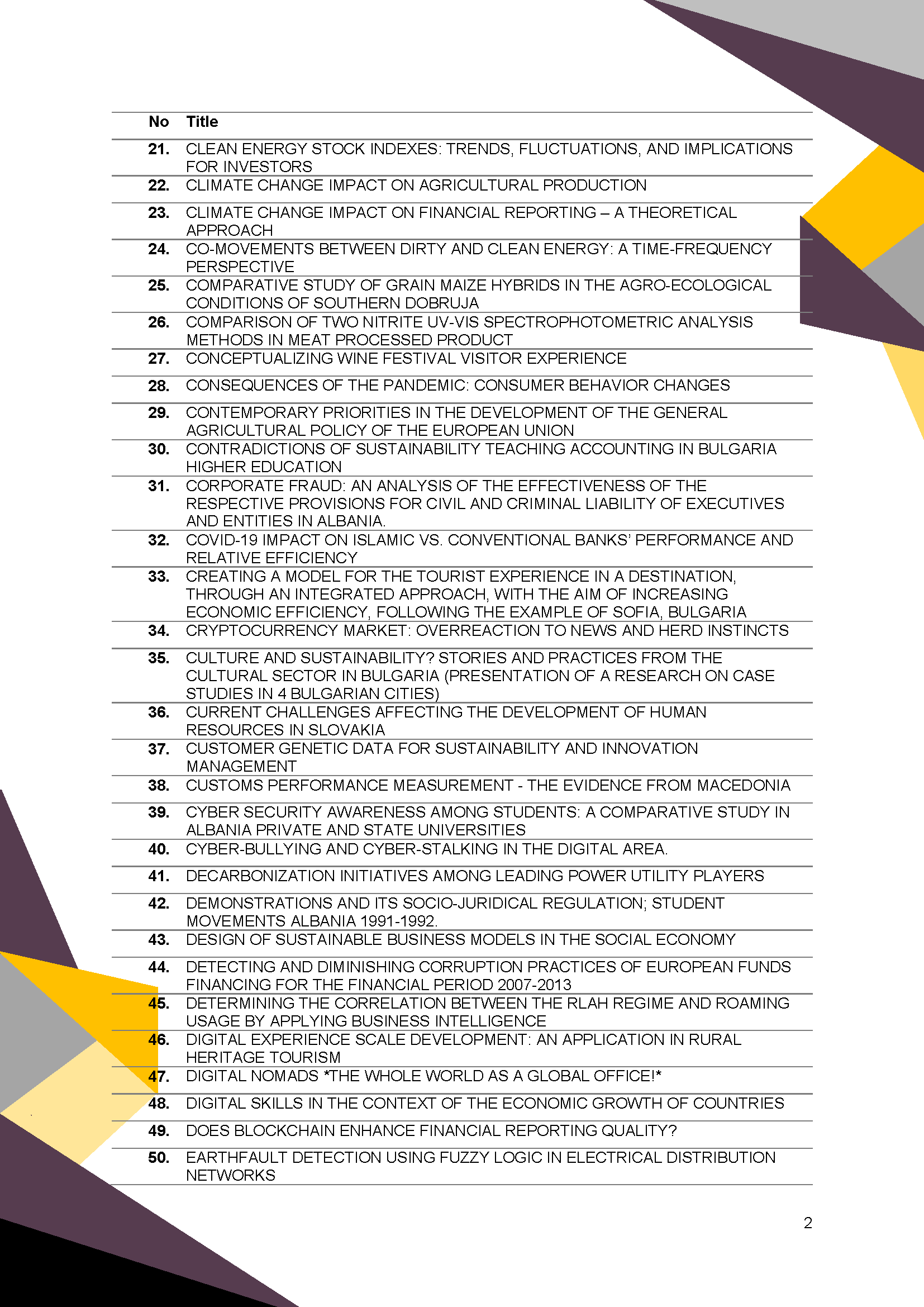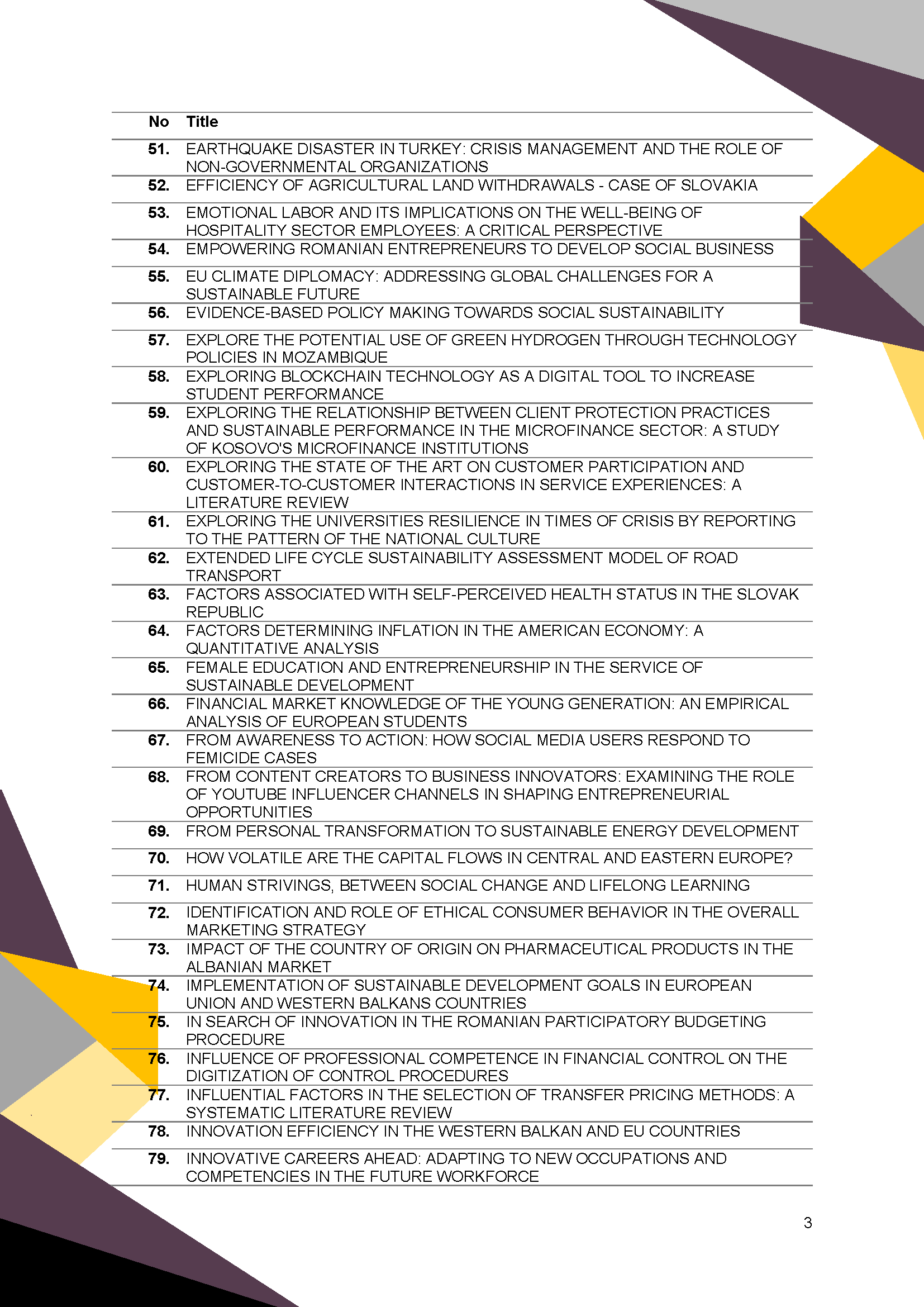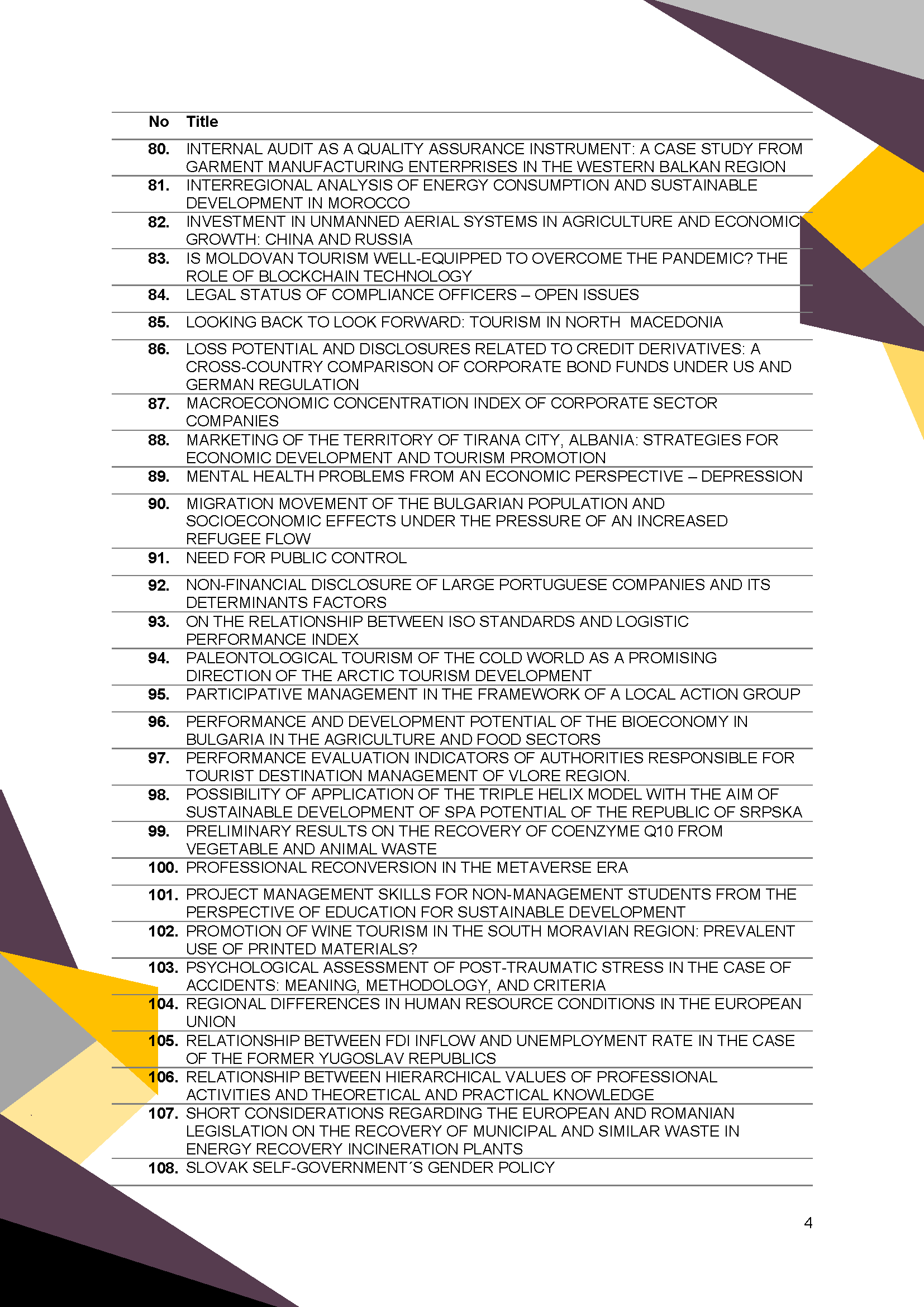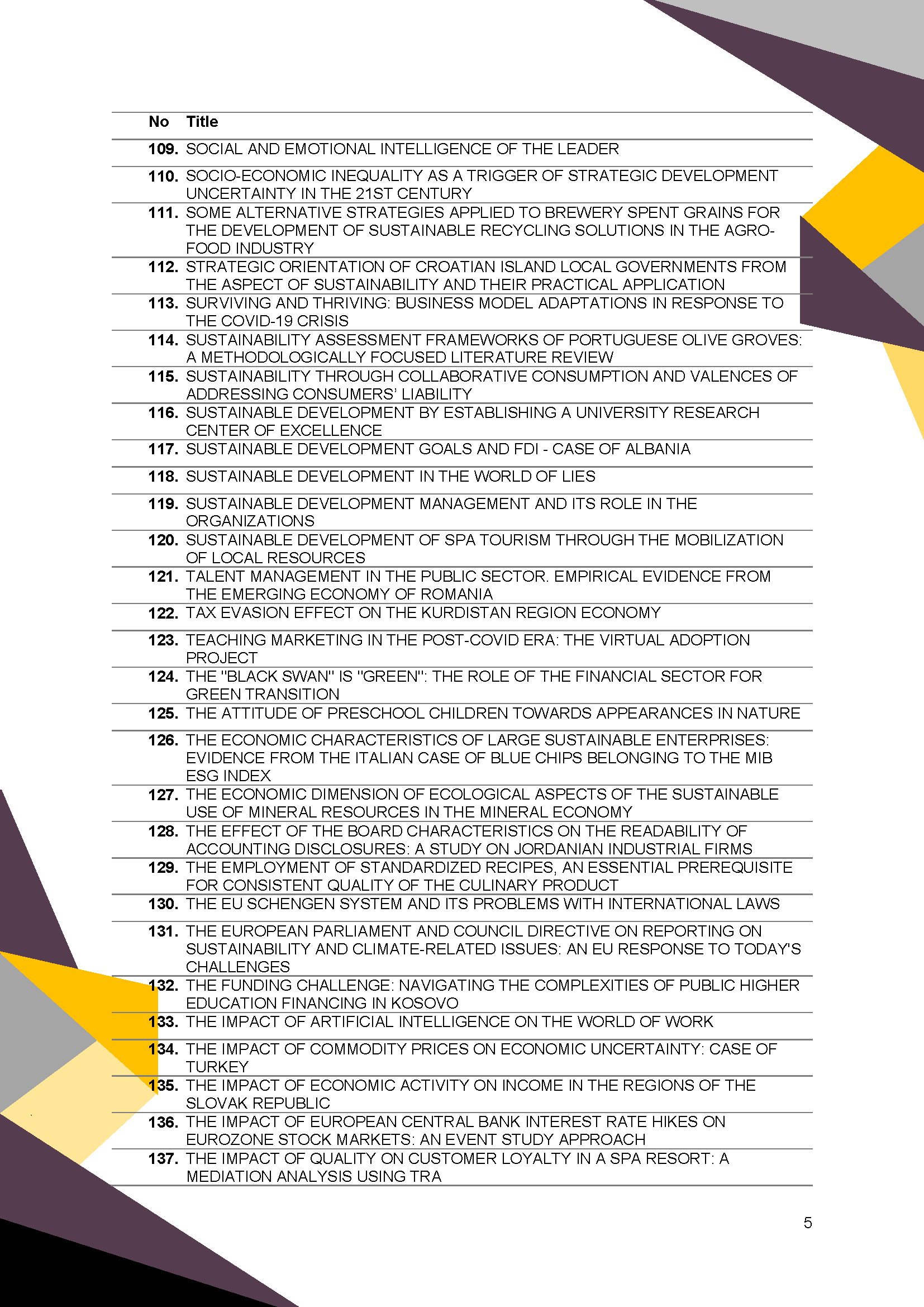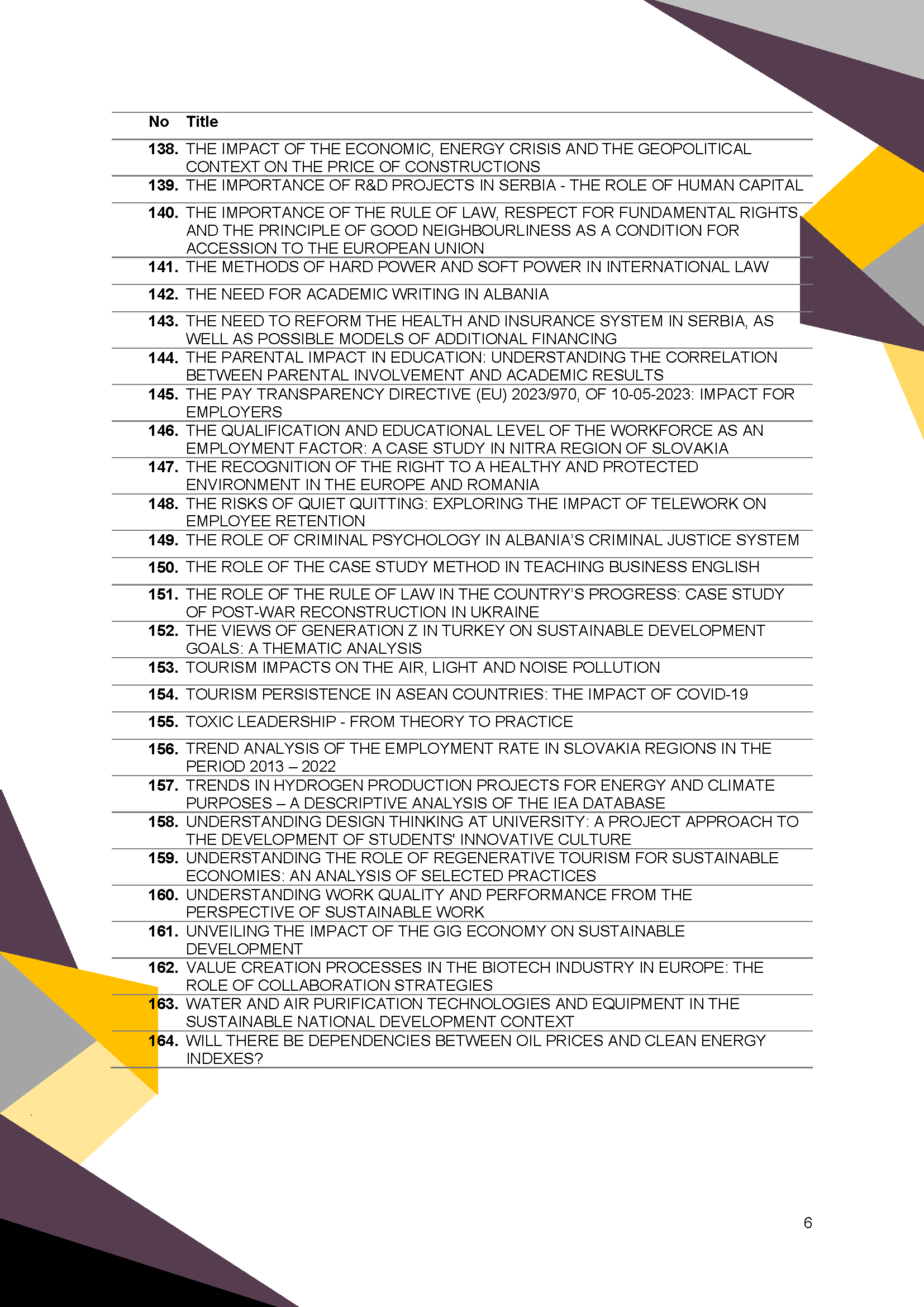 Preliminary conference proceedings content of the ERAZ 2023 conference
This year nearly 270 authors will give their contribution to the conference with the abstract/paper from 27 different countries:
Albania
Austria
Bosnia and Herzegovina
Bulgaria
China
Croatia
Czech Republic
Ethiopia
Greece
Hungary
Italy
Kuwait
Montenegro
Morocco
Mozambique
North Macedonia
Portugal
Romania
Russia
Serbia
Slovakia
Slovenia
Spain
Turkiye
Ukraine
United Arab Emirates
United Kingdom
The ERAZ scientific conference objective is to bring together the academic community (experts, scientists, engineers, researchers, students and others) and publication of their scientific papers for the purpose of popularization of science and their personal and collective affirmation. The unique program combines presentation of the latest scientific developments in these areas, interactive discussion and other forms of interpersonal exchange of experiences.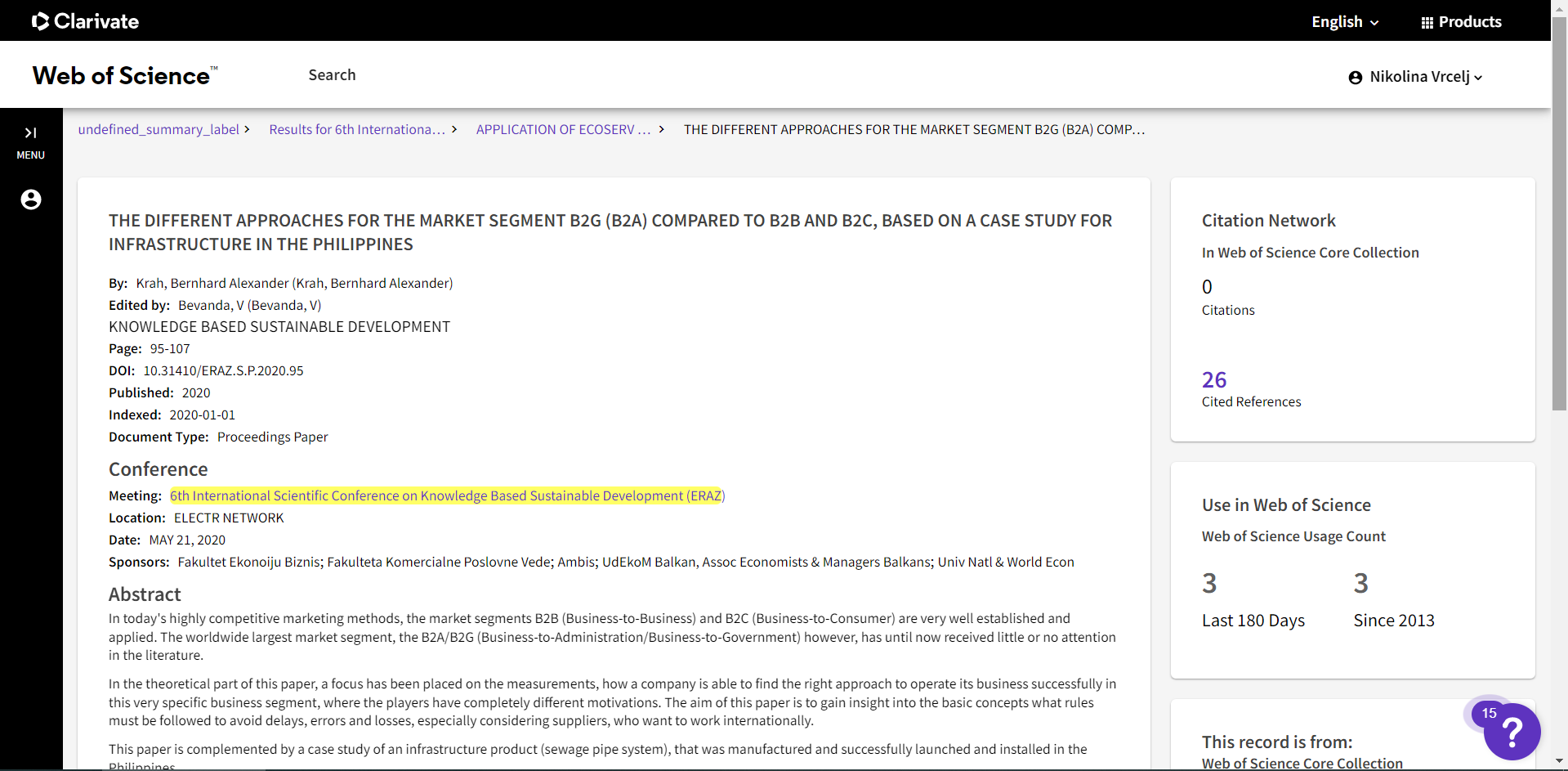 ERAZ Conference is indexed in the Web of Science
ERAZ Conference is indexed in the Web of Science Conference Proceedings Citation Index (Social Sciences and Humanities) with 2020 issue (all succeeding issues are under evaluation).
ERAZ Conference Partner Institutions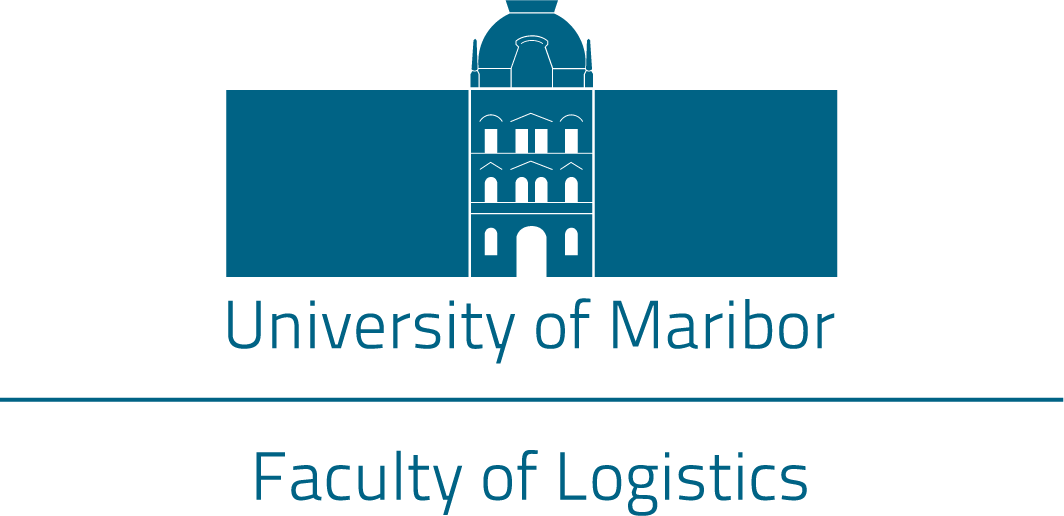 The Faculty of Logistics of the University of Maribor has its headquarters in Celje, on Mariborska cesta 7 (Slovenia). The faculty, which is the only specialized faculty for education and research in the field of logistics in Slovenia, currently has 432 students at all Bologna levels. The faculty carry out internationally accredited study programs: two on the 1st study level: higher education professional program economic and technical logistics and university program logistics systems. Further one can study master's on the 2nd and Ph.D. on the 3rd level of the logistics systems program.
All study programs are well-established, aimed at acquiring new knowledge and competencies. That is why the curriculums will never be final, but will always adapt. The development of logistics is too fast to lecture on obsolete technologies. Therefore, through research, the faculty contribute to the development of the world treasury of knowledge, recognize and listen to the needs of the business environment, and thus adapt study content.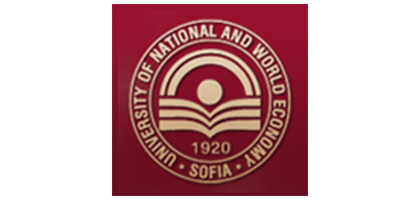 The University of National and World Economy /UNWE/ is the largest and the eldest higher economic school in Bulgaria and Southeastern Europe. It has a history of 100 years.
The University originates from the Free University of Political and Economic Sciences established by Order No.2155 of July, 5th, 1920 of the Minister of National Enlightment. In 1940 /State Gazette, iss. No.126 of June, 7th, 1940/ it was transformed into State Higher Institute of Finance and Administrative Sciences and in 1947 it was reorganized as a Faculty of Economic and Social Studies at Sofia University.
The autonomy of the University was restored under the name Higher Institute of Economics by Decree No.26 /"Messages", iss. No.10 of February, 1st, 1952/. In 1953 it was named after Karl Marx by Decree No.89 /" Messages", iss. No. 23 of March, 20th, 1953/.
On April, 27th, 1990 the Academic Council made the decision to reorganize Karl Marx Higher Institute of Economics as a University of National and World Economy. It was officially done by Decision of the National Assembly for establishment and transformation of higher educational schools /State Gazette, iss. No.68 of July, 7th, 1995/.

The Center for Political Research and Documentation (KEPET) is a Research Laboratory of the Department of Political Science of University of Crete (Government Gazette 231A / 13-9-2002). It is currently integrated and located at the Joint Research Centre of the University of Crete at Rethymnon.
KEPET serves both academic and research needs of the Department of Political Science and other Departments of the University of Crete on issues related to the collection and processing of political data at local, national and European level. The objectives of the laboratory also entail the conduct and elaboration of studies, the collaboration in any form with research centers and academic institutions, the organization of scientific lectures, the provision of services in other institutions, etc.

The Institute of Public Finance (Zagreb, Croatia) is a public research institute which performs applied and theoretical research in the field of public sector economics.
The Institute conducts research about the public sector and its components – tax, pension, health and educational systems, social security system, public administration and state-owned enterprises.
The research in these fields has been carried out ever since the Institute was founded in 1970 by the University of Zagreb. The Institute's primary goal is to research efficiency, sustainability and accountability of the public sector. This includes the analysis of economic trends and the effects of economic policy in the public sector.
Among the most important topics researched by the Institute are, for example, open state budgets, participation of citizens in the budgetary process, unofficial economy, effects of institutions on economic growth, foreign direct investments, redistributive effects of taxes and social benefits.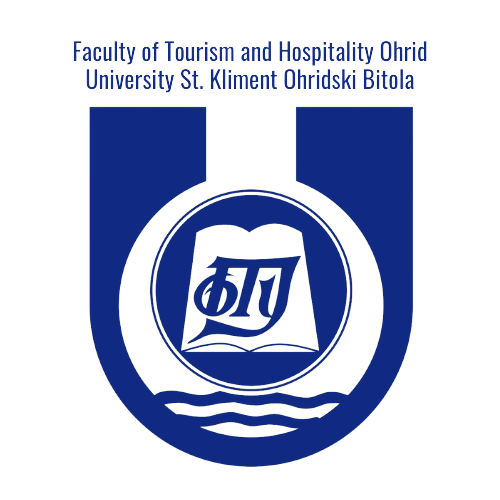 The Faculty of Tourism and Hospitality Ohrid, University of St. Kliment Ohridski from Bitola (North Macedonia) is a higher education, teaching-scientific and research unit whose activity is of special social interest.
From its establishment until today, the faculty successfully goes through several phases of its development, defining its motherland by solving the theoretical and practical problems of catering and tourism. Today, the Faculty of Tourism and Hospitality has successfully taken on the role of a leading institution in North Macedonia, by promoting scientific, teaching and professional thought in the field of tourism and hospitality.
ERAZ Conference is Organized by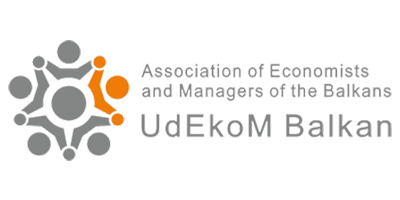 Association of Economists and Managers of the Balkans (Udekom Balkans) headquartered in Belgrade – Serbia is a non-governmental and non-profit association, founded in 2014 to support the development of scientific thought in the region, development of management and economics profession, as well as education of its members and the general public.
The objectives of the UdEkoM Balkans are:
1. The development of science and education in order to promote the economic development of the Balkans, the increase of the GDP and raising of living standards;
2. Preservation and development of the general fund of knowledge and overall scientific and professional personnel in the social sciences, especially in economics and management…
​Microeconomics and macroeconomics
Economic policy
International

e

conomics

and ​trade
International business
Economic diplomacy
Lobbying
Globalization
European

business

Modern

management

and innovation
Business and public

finance

Fiscal policy
Stock exchange and financial markets
Risk management

Insurance

and reinsurance companies
Financial management and b

anking

Modern forms of entrepreneurship and investment
Investment management
Enterprise and learning
Women and e

ntrepreneurship

Corporate entrepreneurship

Agribusiness

strategy
Sustainable

agriculture

Marketing and trade

Marketing

services
​Marketing of non-profit sector
​Research in marketing
Marketing in education
Marketing in sport
Marketing in culture

Accounting

and

auditing

Quality management

Labor law
Business

law

The role of the rule of law in the country's progress
Human rights and protection of minorities
Legal aspects of

EU integration

Intellectual Property Law
The reform of corporate law in countries in transition
CEFTA

Ecology and energy

Renewable energy
Energetic efficiency

Information technology

and business intelligence
The use and integration of new technologies
E-society and E-learning
Education
Sustainable

tourism

Hospitality
Selected papers will be published in the publication titled: ERAZ Selected Papers with an ISSN and ISBN number. This publication will be submitted to indexation at the Clarivate Web of Science (WoS) Conference Proceedings Citation Index and Scopus.
ERAZ Conference Proceedings will also have ISSN and ISBN number.
All full papers published in the ERAZ publications will have DOI numbers and will be indexed in Google Scholar, CEEOL (Central and Eastern European Online Library), ProQuest´s Serial Solutions, Summon, Primo Central, Alma, EBSCO´s EDS Discovery Service and Knowledge Base, TDNet, OCLC and more. This will increase the citedness of the authors.
Selected papers will be published in highly esteemed partner journals published in different countries by different faculties/universities and indexed/referenced in many databases (in this case only abstract is published in the ERAZ Book of Abstracts and full paper is published in a partner journal).
Other, non-selected full papers, but accepted for the conference, will be published in the ERAZ Conference Proceedings.
Full paper and abstract publication does not require in person or online/virtual presentation.
Certificate of presentation/attendance will be send by e-mail to all registered authors after the conference.
Except conference registration fee, there are no any additional nor hidden publication costs.
Official language of the ERAZ conference is English.
All received papers prior peer review process will be subject of plagiarism check with iThenticate by CrossRef.​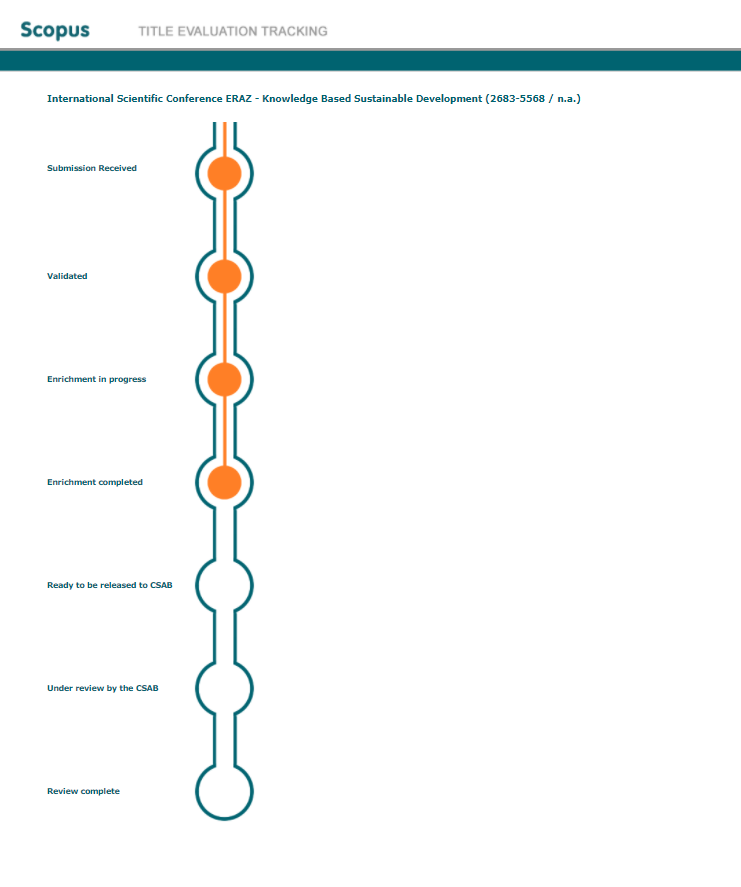 ERAZ publications under evaluation by Scopus
Presentation mode for the 10th ERAZ Scientific Conference
The conference will be held in a hybrid form (online and virtually via online meeting platform and in person). There are three options for presentation.
1. On spot presentation in Lisbon (Portugal) – each presenter will have 7 minutes for presentation and 3 minutes for Q/A;
2. Virtual presentation: Participants who would like to join us via virtual presentation should email us their "voice over video" presentation narrated in English in a duration of max 7 minutes ;
3. Online (live presentation): Participants who would like to join us via online (live) presentation will be able to present their papers live. Each presenter will have 7 minutes for presentation and 3 minutes for Q/A.
Details about these options will be provided to participants after abstract submission.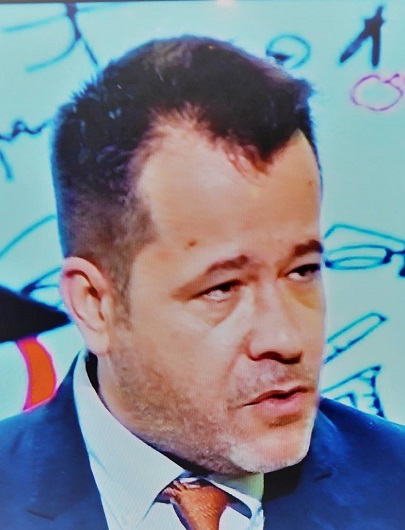 ERAZ 2023 Keynote Speaker: Nikolaos Papadakis
Professor and Director of the Centre for Political Research & Documentation (KEPET), Department of Political Science, University of Crete
Director of the Centre for Training and Life Long Learning of the University of Crete (KEDIVIM-UoC)
Member of the Scientific Board of the National Centre of Public Administration and Local Government (EKDDA)
Distinguished Visiting Professor at the AGEP of the Zhengzhou University, China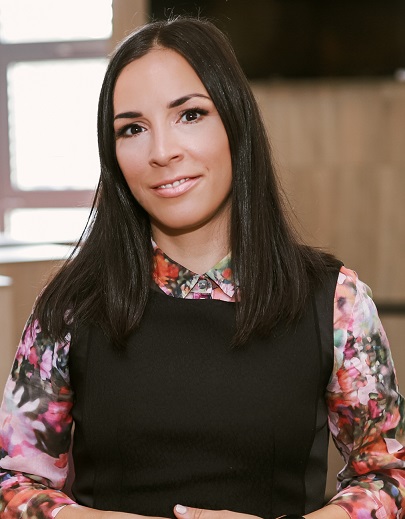 ERAZ 2023 Keynote Speaker: Katerina Fotova Čiković
MBA, PhD, Assistant Professor at the University North
in Koprivnica, Republic of Croatia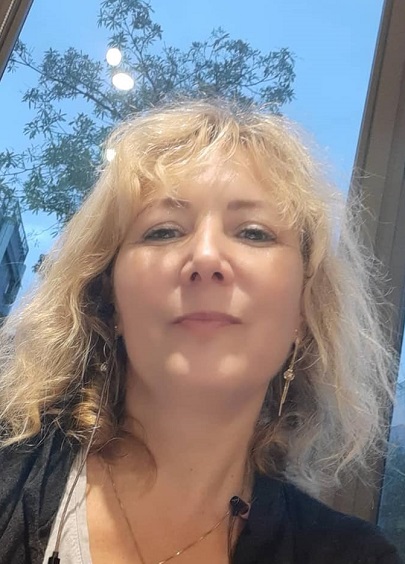 ERAZ 2022 Keynote Speaker: Tamara Klicek
International Programme on Urban Governance IPUG, National Taipei University, Taiwan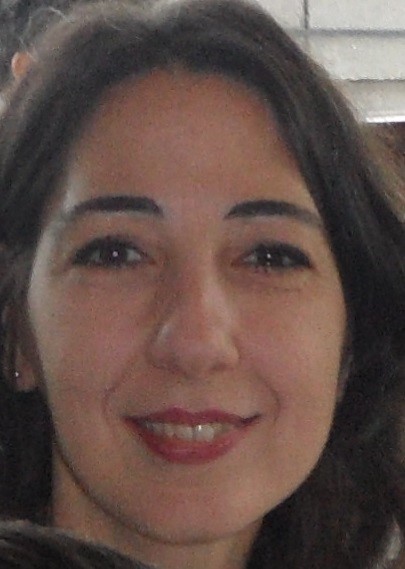 ERAZ 2022 Keynote Speaker: Katia Giusepponi
University of Macerata, Department of Education, Cultural Heritage and Tourism, Italy
What participants say about ERAZ Conference
Our small research team had the incredible opportunity to participate in the ERAZ 2023 Conference, an extraordinary event that brought together brilliant minds from diverse research niches. The conference was truly captivating, offering a rich blend of thought-provoking and inspiring topics.
Throughout the event, we had the privilege of delving into a wide range of research areas, exploring the latest advancements and uncovering novel perspectives. From artificial intelligence to renewable energy, the ERAZ 2023 Conference embraced a multidisciplinary approach, fostering invaluable cross-pollination of ideas. It was fascinating to witness the convergence of various fields and witness the synergies that unfolded. 🚀
One of the highlights of our experience was the opportunity to present our own paper, From Content Creators to Business Innovators – Entrepreneurial Opportunities in Youtube Influencer Ecosystem. It was an honor to share our findings and contribute to the collective knowledge of the conference attendees. 📝
We extend our heartfelt gratitude to the organizers for curating such an exceptional event. Their meticulous planning and dedication created an environment where ideas flourished and inspiration ignited. 🙌
Attending the ERAZ 2023 Conference was an enriching journey that broadened our horizons, ignited our passion for research, and reinforced the importance of continuous learning. We return to our work with renewed vigor, armed with fresh perspectives and invaluable insights. 🌱
If you missed the ERAZ 2023 Conference this year, we highly recommend marking your calendars for the next edition. It is an opportunity you won't want to miss.
I would like to thank ERAZ Conference Organizing Board for organising this awesome conference, and also thank to in-person presenting authors and all online presenting authors in the section. It was a great pleasure and honor to participate and to get to know these awesome researches.
It was indeed an extraordinary event that brought together brilliant minds from diverse research niches. We are grateful to the organizers, especially Nikolina Vrcelj, for curating such an exceptional conference.